Intel and Dell thrilled to join the dual-core server chip era
Leaders arrive last with PC part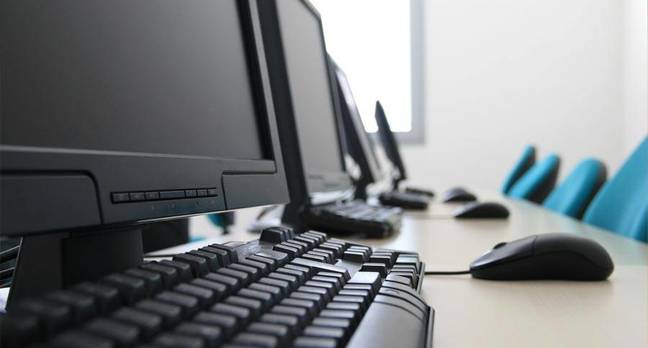 When you're the world's biggest chipmaker and have fallen years behind rivals by not having a dual-core server processor, you make damn sure your dual-core desktop processor does all it can.
Intel today released the dual-core Pentium D chip and complementary E7230 chipset, making it possible for customers to cram a dual-core part meant for PCs into single socket, low-end servers. With the new chip, Intel has managed to quiet a few of the snickers coming from rivals such as IBM, Sun Microsystems and AMD who have spent months and in some cases years hawking dual-core server chips. The real dual-core server dandies from Intel - new Itanium and Xeon chips - won't start trickling in until the end of this year.
In the meantime, Intel has proven that it can take care of the lowest volume markets with its dual-core products. First, it nailed the gamer segment with a dual-core Pentium Extreme Edition chip and now it can shovel a real file and print workhorse at SMBs with the Pentium D chip for servers.
Dell, the lone Tier 1 server maker not to have a dual-core processor-powered server on the market, rushed to support the new chip and chipset.
The PowerEdge SC430 will hold a single Pentium D and has 50 per cent more storage and 50 per cent more PCI Express slots than its predecessor the PowerEdge SC420. It's this marvel of engineering that's meant to help Dell save face as HP, Sun and IBM sell thousands of dual-core Opteron servers over the coming months. Such sales aren't likely to hurt Dell in the short-term but inviting fierce rivals to bid on accounts - and do so with servers that outperform Xeon-based systems on myriad benchmarks - must be disconcerting.
Oh well.
If you are a Dell customer clamoring to taste the dual-core lifestyle, you'll be pleased to know the new box supports 32bit and 64bit versions of server operating systems from Microsoft, Red Hat and Novell (Linux, not NetWare). The box starts at $499 can be had with a 2.53GHz Celeron (cough), a 3.0GHz P4 or the 3.2GHz Pentium D. It also supports up to 4GB of memory, 3 PCI Express slots and SATA or Ultra320 SCSI drives.
AMD has pointed to Dell's curious lack of dual-core servers as evidence that backs up its recent antitrust claims against Intel. Dell, however, has maintained that Intel will deliver dual-core products soon enough for its tastes. So the Texan company that prides itself on putting new components into its kit well ahead of the competition can live with being last to the dual-core race. Who would have thunk it? ®
Related stories
Dixons disses AMD claims
Intel to add VT to P4 in Q4
AMD to drive dual-core downmarket
Acer pitches Opteron kit at SMBs
AMD Japan sues Intel for $50m damages - and then some
Can anyone compete with Intel? AMD says, 'No!'
AMD files anti-trust suit against Intel
Sun tries to lure developers with cheap Opteron workstation
Sponsored: Fast data protection ROI?