Hynix bosses to take firm 'out of receivership'
Creditors set to cede control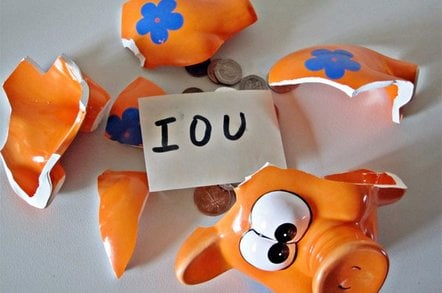 Hynix chiefs will regain control of their company this week, as the DRAM maker's creditors hand back the reins.
So claims a report published by the Korea Times last Friday, a follow-up to a piece the paper ran in April citing an official at the Korea Exchange Bank, one of Hynix's main creditors.
Hynix has been busily raising cash to refinance its debt in order to make the hand over of control possible. If the hand-over takes place, it will have come well ahead of the original schedule for the return of power to the company's bosses.
Hynix has raised $1.8bn, mostly in South Korea but also internationally, and will use the money to pay back $1.25bn of the $1.4bn it still owes its creditors from a 2001 $1.5bn aid package. The rest of the money will be used as working capital.
The rescue plan put in place in 2001, which stopped the then-troubled Hynix collapsing, included a timetable that would see control of the company returned to Hynix managers toward the end of 2006.
That plan saved Hynix but brought it to grief on the international stage as rival memory makers complained to their respective governments that the rescue package amounted to state aid outlawed by the World Trade Organisation. Punitive import tariffs were imposed in the US and EU. These were subsequently challenged at WTO hearings, and while the organisation initially ruled against the duties, at least one appeal, made by the US, has seen the official request to reconsider the scale of the duty rescinded. ®
Related stories
Micron hails WTO Hynix ruling
DRAM price slump pitches Micron into the red
EU must 'rethink' Hynix import tax - WTO
DRAM price plunge hammers Hynix
Hynix makes $185m price-fixing confession to US DoJ
Hynix creditors to cede control early - report
Sponsored: Minds Mastering Machines - Call for papers now open