Sharp develops 100GB optical disc
Next-gen dual-layer Blu-ray Disc?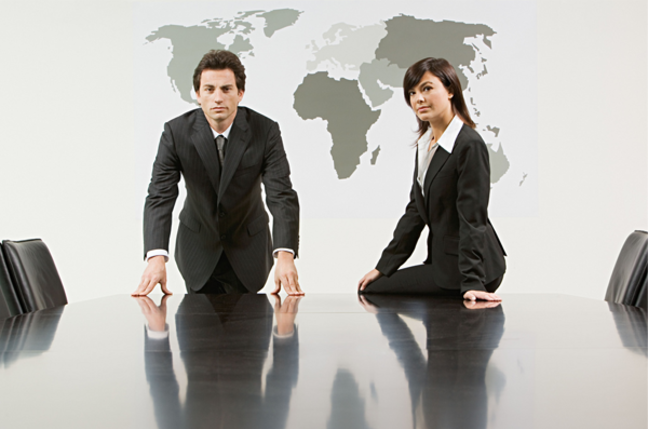 Sharp has developed a two-layer optical disc which could boost the capacity of the next-generation Blu-ray format.
The 100GB disc uses what the Japanese giant calls a "super-resolution functional film". Sharp came up with such a film for single-layer media last year, but this week's announcement centres on an extension of the technology that provides a sufficient level of transparency to enable multi-layer discs.
In a dual-layer disc, the data-storage layer closest to the laser head needs to be both reflective - to allow the data to be read - yet be sufficiently transparent that enough laser light can pass through to focus on the higher data-storage layer and then pass through again after it's reflected off layer two's surface.
The Sharp disc is not BD-compatible, but a company representative said that the firm was considering tweaking the technology to meet the data-pit size specifications laid down by the Blu-ray Disc Association, an EETimes report notes.
Blu-ray supporter TDK has already developed a 100GB BD, but it's a four-layer job that bonds two regular 50GB dual-layer BDs back to back, forcing users to flip it over to access the second 50GB.
HD DVD backer Toshiba, meanwhile, has created a 45GB HD DVD by gluing a 15GB single-layer disc onto the back of a 30GB dual-layer HD DVD. ®
Related stories
Toshiba and Microsoft tighten the knot
Blu-ray, HD DVD merger talks scrapped
TDK touts 100GB recordable Blu-ray Disc
Alliance touts holographic disc 'revolution'
Toshiba unveils 45GB HD DVD
Toshiba slams Blu-ray/ HD DVD convergence claims
Sony to add Blu-ray and DSD to Vaio
Apple backs Blu-ray
Sponsored: RAID: End of an era?