Sun UK cans Phoenix, 60 support engineers
IT phone India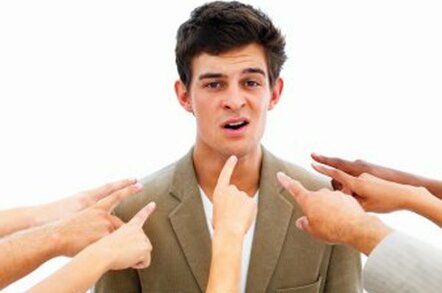 Staffers at Phoenix IT in the UK have become the latest technology experts to start training their Indian replacements after Sun Microsystems informed the firm that it's looking for cheaper labor.
Between 60 and 100 Phoenix staffers trained to handle Solaris/Sun support calls are fighting for their survival. The workers once handled complex support calls for Sun customers in Asia, Europe and the US. But no more.
"Sun have now advised us that they have decided to move the service to a lower cost solution - the service for APAC for example will be delivered from India," Phoenix MD Steve Neville wrote to employees in a document obtained by The Register. "This decision has been made solely on the basis of the cost savings that can be achieved by such a change and in no way reflects on the service quality that bas been delivered here in the UK."
Neither Phoenix or Sun chose to comment about these moves.
Phoenix hopes to train the Indian workers and turn over APAC operations by the end of September. It then looks to wind down US and EMEA operations by February of next year.
"Our relationship with Sun remains very strong and we have as many of you will know increased our Managed Services site engineer services considerably over the last year," Neville wrote. "We are therefore exploring with Sun the possibility of redeploying hub staff affected by this change into the Managed Services arena."
Good luck, friends. And remember, "It is also important that you maintain this high standard throughout the transition period as it will give us the best possible base to achieve the redeployment of staff."
These cuts follow more direct layoffs Sun made over the last three months. The server maker trimmed several hundred of its North American workers from the payrolls.
Sun rival IBM has also been busy packing staffers off to lower-cost destinations. Last week, El Reg discovered hundreds of workers in South Africa taking over mainframe support jobs from UK workers. In May, we also reported on HP's decision indirectly to move hundreds of jobs to India after it cut a support contract with twenty4help. ®
Related stories
Offshoring jobs threat 'exaggerated' - WTO
IBM UK mainframe workers train their South African replacements
The Sun exposes UK ID theft racket at Indian call centre
HP thins UK support contract - sends hundreds of jobs to India
Dell ready to go on India hiring binge
Sponsored: Minds Mastering Machines - Call for papers now open