BSA slams blasé management of flexible working
Call out the home guard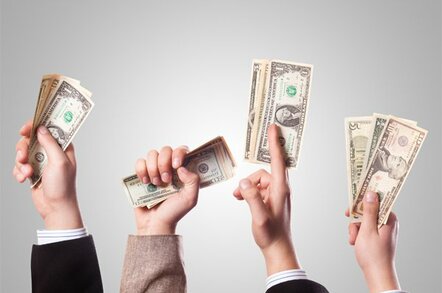 Flexible working in the UK is growing but the rollout of technology to enable home working is frequently mismanaged. This leaves firms more exposed to security and operational risks, according to a Business Software Alliance (BSA) sponsored study
A poll of 500 UK business managers by NOP on behalf of the BSA found that firms often fail to establish security policies applicable to an increasingly mobile or home-based workforce. The BSA study found that 55 per cent of businesses agree that remote working is making it increasingly tricky to see and manage what employees are uploading onto laptops and mobile devices, but 67 per cent confess to not being concerned. Almost four in ten (39 per cent) of bosses quizzed think mobile working is lessening their control over company software. Half (48 per cent) reckon that remote working makes security patching more of a problem.
The BSA's poll was released Tuesday to coincide with the publication of a UK government Workplace Employment Relations Survey 2004 which reports that home working has grown 12 per cent in the last six years. Employment Minister Gerry Sutcliffe said: "We have long argued that flexible working opportunities benefit everyone; employers, employees and their families, and [the] findings show that these arguments have been embraced in the modern workplace."
Mike Newton, UK spokesman for the BSA, agreed that working from home or on the move brought quality and life benefits for workers but argued that it exposed firms to greater risk. "People working from home make use of their laptops for personal use and they may download programs they are not supposed to. Office networkers are protected by network firewalls and virus checkers which are absent in the home. Only 40 per cent of firms we surveyed have extended asset management or virus controls to home workers," he said.
Controls stop at the office door
Analyst house IDC reckons 15.4 million Brits, or 50 per cent of the workforce will be working flexibly by the end of the year. Advances in IT, changing attitudes to work-life balance and pressure on public transport are driving the trend. The BSA argues that although companies are embracing remote working they often fail to put controls in place that would "best discourage licence abuse".
Newton conceded the BSA was yet to deal with a case where a firm got in trouble over software licensing issues purely because of what its mobile workforce got up to. "Normally you're dealing with broader illegality," he said. Nonetheless the BSA advises firms to revise their software asset management regime to bring mobile workers into the fold (using sites such the BSA's justasksam) as their company extends flexible working practices. ®
Related stories
European workers take to the streets
Tech firms climb on flexi-working bandwagon
Software piracy down, but piracy losses up

Sponsored: Minds Mastering Machines - Call for papers now open