Offshoring jobs threat 'exaggerated' - WTO
What do they know?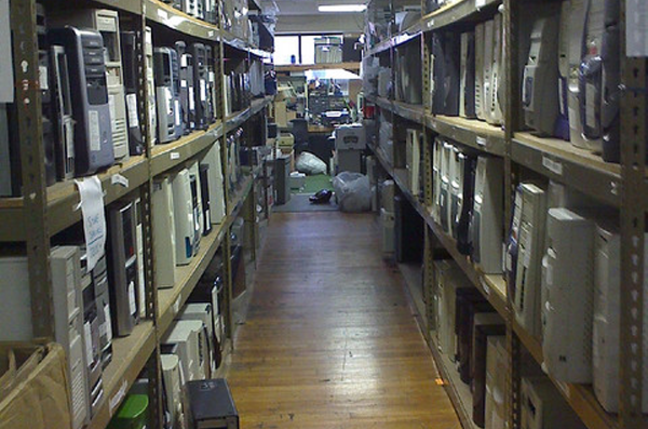 The threat of offshoring IT jobs overseas is overblown, according to boffins at the World Trade Organisation (WTO).
Its annual World Trade Report finds that people's fears about losing jobs overseas to countries such as India and the Philippines are greatly exaggerated and based on unfounded concerns rather than hard facts.
The WTO harks back to the mid 90s when there was a flurry of predictions about ecommerce and how it would turn the world on its head threatening traditional businesses. But the expansion of ecommerce has not been as "significant as predicted" and instead it has found its niche in the retail industry.
Likewise, predicts the WTO, while the offshoring of IT and IT-enabled services will increase significantly over the coming years, it will do so "without upsetting national employment levels in the countries which offshore"
Neither will it "dramatically change the overall employment situation" in those countries that are doing so much now to offer outsourced services.
Which all goes to suggest that while offshoring is happening and will change things, it's not something that should be feared.
Or as the report puts it: "In reviewing the international trade and the employment data of major countries prominently engaged in the offshoring of IT services, one is tempted to conclude that most of the expressed expectations and fears related to the size and dynamics of offshoring of IT services are exaggerated.
"At present, the impact of offshoring services jobs is far stronger in the popular perception than on actual production, employment and trade patterns."
Despite the assurances of the WTO, fears still remain - especially among those whose jobs are at threat. In the UK, for instance, trade unions are busy lobbying government and employers over the threat of jobs being exported overseas.
One of the UK's largest trade unions, Amicus, claims that the cost savings from outsourcing work from the UK to the developing world are so big that "it will be impossible for UK companies, particularly in insurance, banking and IT, to refuse".
And it estimates that 200,000 UK jobs could be punted overseas by the end of the decade.
Amicus warns that the that overseas contact centre industry is becoming "very sophisticated" and "has the capacity to do almost every job - from face to face contact, actuarial, legal and technical support - that is currently done in the UK and at a fraction of the cost".
It goes on: "The impact could be devastating, hurting mostly the same communities that suffered worst from the collapse of manufacturing. David Fleming, Amicus National Secretary for Finance, has predicted that, unless we take action now, the UK could be left as a nation of "fat cats and hairdressers with nothing in between." ®
Related stories
IBM UK mainframe workers train their South African replacements
Sell the IT department down the river
Call centre workers face voice health scare
More outsourcing = more unhappiness
Indian outsourcing revenues skyrocket
HP thins UK support contract - sends hundreds of jobs to India
Outsourcing: prepare to renegotiate your deal, says Gartner
Dell ready to go on India hiring binge
India, China poised to feast on US IT complacency
Big boys turn backs on offshoring
India acts on call centre fraud
Indian call centre staff nicked for fraud
US still in midst of hi-tech powered super boom - pundit
Terrorists target offshore call centres
Dell grows Celtic fringe
UK firms avoid outsourcing tech support

Sponsored: RAID: End of an era?