UK Inland Revenue may sue EDS
Divorce might go to court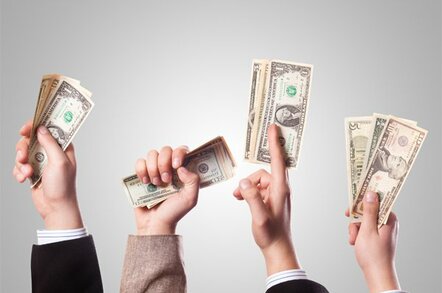 EDS could end up being sued by the Inland Revenue over the failure of its Tax Credit system.
EDS and Her Majesty's Revenue and Customs are still talking about who pays the cost of their expensive falling out. The Revenue picked EDS to make a tax credit system but problems got so bad that in December 2003 the Revenue sacked EDS and awarded the contract to a consortium including CapGemini, Fujitsu and BT.
Like many divorces both sides blame the other - EDS complains the Revenue kept changing its mind after the project had started and that most of the overpayments were due to problems with policy not with implementing the system. But both are hopeful that counselling will get them through this difficult period without resorting to court action.
EDS sounds hopeful: "EDS is continuing its discussions with HMRC on issues around implementation of new tax credits policy. We firmly believe these discussions can resolve any outstanding issues between HMRC and EDS and we continue to devote our best resources to the discussions in order to secure a mutually-acceptable outcome without recourse to litigation."
The statement from the Revenue is altogether easier to type but sounds a bit sterner: "Discussions with EDS and their legal advisors are ongoing. Court proceedings will begin if and when those discussions do not satisfactorily resolve the dispute."®
Related stories
EDS tax fiasco hit with two barrels
Government IT contracts can make you cry: official
EDS to sue NHS over nixed email deal
Inland Revenue sacks EDS
EDS rallies troops over tax credits fiasco