SEC prods IBM with informal probe
Option expensing under scrutiny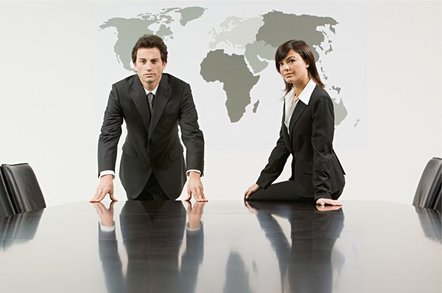 The US SEC (Securities and Exchange Commission) has delivered a note to IBM, letting the company known it's under investigation.
The Commission has started a preliminary look into how IBM handled disclosures relating to its first quarter earnings report and expensing of equity compensation. IBM's first quarter results came in well below expectations, surprising many analysts. A number of pundits complained at the time that IBM's guidance around how it was to handle the expensing of options seemed confusing and to affect their Q1 estimates.
"EPS including options expense was $0.85; ex-options, EPS was $0.95, a nine cent miss vs. consensus estimates ($1.04) prior to last week, when IBM told analysts to lower estimates $0.14 due to options expense," wrote Sanford Bernstein's analyst Toni Sacconaghi after IBM reported its first quarter results. "We note that IBM's guide-down of earnings by $0.14 last week did not reflect the true expected cost of options in the quarter of $0.10."
In a press release, IBM said it would comply with the SEC's investigation and reminded everyone that such an investigation does not indicate any wrongdoing. The SEC quite often looks into complaints without taking formal action.
It's unusual for bellwether such as IBM to miss analyst expectations by as much as it did in the first quarter. IBM said a number of deals just didn't close at the pace it forecast and that there was quite a sudden drop in sales. IBM has since moved to fire up to 13,000 workers in Europe and the US. ®
Related stories
Shareholders approve Symantec and Veritas marriage
Analysts circle HP with CEO's hammer expected to come down
Shred It!
BMC asks for more time to get books SOX-ready
US SEC curious about HP CEO's stock sales - report
US SEC shows Brocade its formal probe
Sponsored: Minds Mastering Machines - Call for papers now open