Asustek cans dual GeForce 6800 graphics card
Planning a 7800 GTX version instead?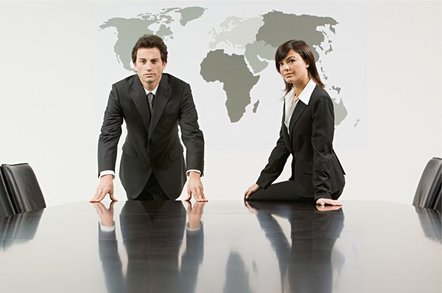 Asustek has pulled the plug on its planned two-chip graphics card. However, the product may yet see commercial light of day with Nvidia's latest GPU on board.
Asustek has demonstrated the card on a number of occasions this year, in each case powered by a pair of Nvidia GeForce 6800-series chips. However, at yesterday's launch of the GeForce 7800 GTX an unnamed Asustek representative admitted the 6800-based board will now not be released, according to an Xbit Labs report.
Instead, the card may resurface with two 7800s on board, the Asustek staffer said.
That makes sense. As well as the performance benefits, the new Nvidia chip, formerly known as the G70, also consumes half the power of the GeForce 6800 Ultra, making it a better option for dual-chip boards than its predecessor.
The cards Asustek has shown in the past put the circuitry and chips from two separate graphics cards onto a single board. The two units communicate using Nvidia's SLi system.
Asustek yesterday launched its Extreme N7800GTX card based on the new Nvidia GPU clocked to 470MHz, higher than the chip's standard 430MHz core speed. The memory clock is the same as the reference design: 1.2GHz. The board contains 256MB of GDDR3. ®
Related stories
Nvidia unveils GeForce 7800 GTX
ATI quietly launches Radeon X550
Nvidia 'prunes prices' to boost demand
ATI GPU to be first X part
ATI to launch R520 '26 July'
ATI slashes Q3 sales forecast
Nvidia preps GeForce 7800 GFX
ATI unveils CrossFire
Sponsored: Minds Mastering Machines - Call for papers now open