IBM to double down on Power workhorse by year end
Slower chips but more of 'em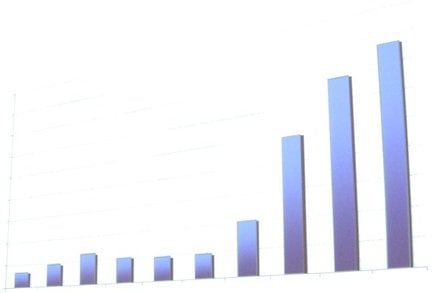 Fresh off a stunning supercomputing showing, IBM has announced plans to upgrade one of its highest performing systems - the p5 575 server - by year end.
The p5 575 currently ships with eight Power5 chips running at 1.9GHz. While the Power5 is a dual-core processor, IBM has turned off one core on each chip. In the fourth quarter, IBM will turn on and tune in customers to the Power 5's full glory by activating both cores. The new fully-functional chips will run at just 1.5GHz but overall the p5 575 should show close to 55 per cent better performance with all 16 cores humming.
IBM VP Karl Freund humbly summed up the upcoming box.
"IBM engineers have surpassed expectations with this 16-way system that combines a high-density design in an entirely new and slimmed down form factor," he said. "When clustered together, these systems can forever change the way users build, manage and utilize traditional rack-mount servers for data-intensive supercomputing projects."
The new system will fit into a 2U enclosure, and customers will be able to cram 12 systems in a standard 42U rack. "Although the planned 16-way node will significantly improve the speed of the smaller, 8-way p5-575 system, the 8-way system will continue to be the preferred platform for memory-intensive applications for large-scale data mining and business intelligence projects." IBM said.
Two of the p5 575 systems popped up on the most recent list of Top500 supercomputers - an 86 server unit at The Max Plank Society and a 256 server system at Lawrence Livermore National Laboratory. These were just two of the - get this - 259 systems built by IBM. The company has used its high performance computing prowess to generate plenty of positive press and to drum up interest in its business servers.
The p5 575 can run AIX and Red Hat and SuSE Linux. ®
Related stories
IBM and Intel punish supercomputing rivals
HP's Mr Blade opens Intel's power envelope to all
Fleeing Compaq customer caught by Sun
IBM opens x86 Veritas cluster and storage shop
Sponsored: Minds Mastering Machines - Call for papers now open