World chip glut to hit 'marginal' levels in Q2
Research pronounces inventory correction over... almost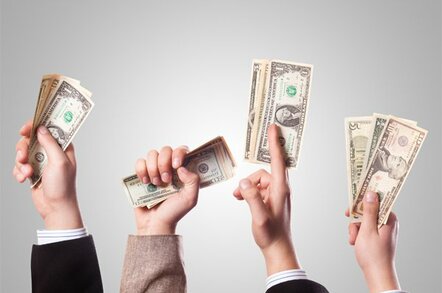 The chip industry's stockpile of unsold product will fall to "marginal" levels by the end of the month, market watcher iSuppli said yesterday, citing preliminary research data.
Come the close of Q2, the value of excess semiconductor inventory in the supply chain will have fallen to $500m, down 21 per cent on the $630m worth of parts left over at the end of Q1, the researcher said.
There's always some inventory in the supply chain, so the figure is never going to fall to zero, but iSuppli is confident that the "healthy market conditions" experienced by suppliers during Q2 will allow them to dispose of much of the excess.
Inventories bloomed last year, rising from Q2 2004's $800m to $1.62bn in Q3 2004. Since then, chip makers have been scaling back production, and inventories have fallen.
However, it's worth bearing in mind that the latest numbers are essentially estimates. iSuppli's preliminary figures for Q1 put the quarter's closing inventory value at $500m. In the final analysis, it rose to $630m. But even if the final figure rises about $500m, it will still be well below the year-ago quarter's figure.
Chip suppliers traditionally increase their inventories - typically calculated by the number of days' worth of stock held - during Q2 in readiness for stronger demand in Q3. However, this time suppliers are likely to decrease their days of inventory tally slightly, allowing the entire supply chain to swing closer to balance. So the inventory correction cycle comes to an end, iSuppli reckons.
"Most suppliers are expected to burn off their surplus inventory by the end of June," the researcher said. ®
Related stories
Intel guides Q2 revenue higher on mobile chip strength
Chip sales to hit $226bn this year
World chip sales continue to rise
World chip glut halved in Q1
World chip glut 'over early Q2'

Sponsored: Minds Mastering Machines - Call for papers now open