$2m raised to combat spit
Leaves a nasty taste in the mouth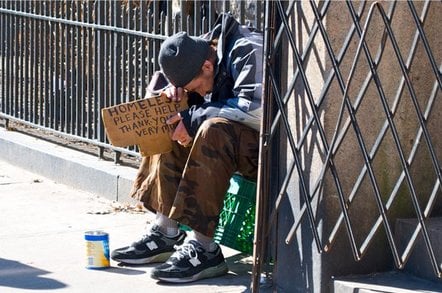 Kayote Networks - the Israel-based internet telephony outfit - has drummed up $2m to fund its work into combating SPIT - aka VoIP spam.
According to security experts, SPIT (Spam over internet telephony) is set to become the next pervasive medium for spammers to peddle their penis pills, herbal cures and other tat.
For while internet telephony means cheap calls for punters, it also means a cheap way for spammers to advertise their wares. And because ads can be sent out for next to nothing, it seems likely that spammers will move to fill people's voicemail in-boxes with junk.
"Once you get to the point where you have ten unsolicited commercial voicemail messages every time you log on people will stop using it or at least only accept calls from people on their white list," said Bruce Schneier, CTO at Counterpane Internet Security earlier this year.
Faced with the threat of SPIT, Kayote said the $2m funds will be used for continued research and development of Kayote's VoIP security products "to combat the emerging challenge of SPIT".
Elsewhere, VoIP outfit Skype - which boasts more than 42m registered users - has unveiled a new voicemail service enabling callers to leave, erm, voicemail. The Skype Voicemail service costs from €5 ($7) for three months or €15 ($19) for a year. ®
Related stories
Spam gets vocal with VoIP
Palm vets put Skype on a thumb drive
VoIP confuses punters

Sponsored: Minds Mastering Machines - Call for papers now open