Novell's Microsoft antitrust action OK'd
Just don't use the "monopoly" word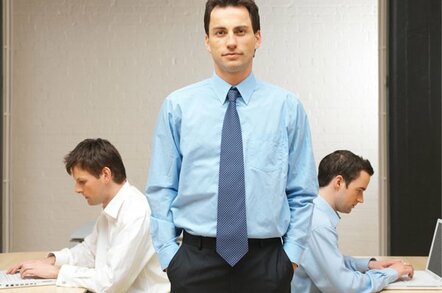 Novell is being allowed to sue Microsoft for allegedly withholding technical information on the inner workings of Windows to harm Novell's erstwhile desktop productivity software.
However, Novell cannot claim that Microsoft Office is a monopoly, even though the productivity suite dominates the vast majority of the world's home and office PCs.
Judge Frederick Motz of the US District Court for the District of Maryland has ruled he would allow Novell's civil case against Microsoft to proceed, based on the US government's antitrust trial against Microsoft that concluded in 2002.
Despite selling both WordPerfect and Quattro Pro in 1996 to Corel, Novell launched this latest legal assault on Microsoft in November 2004 shortly after settling with Microsoft to the tune of $536m over action involving Novell's NetWare business.
Novell's newer suit claims Microsoft used an unfair technical advantage provided by Windows and sharp business practices to rob WordPerfect and Quattro Pro of market share.
According to Novell, WordPerfect fell from 50 per cent market share in 1990 to less than 10 per cent by the time WordPerfect and Quattro Pro were sold in 1996. Office, meanwhile, grew from 20 per cent in 1990 to approximately 90 per cent by 1996. Novell merged with WordPerfect in 1994 and gained Quattro Pro around the same time.
Novell claims Microsoft impaired Novell's ability to build new versions of WordPerfect and other office applications by withholding information about Windows, while Microsoft also integrated "certain" technologies into Windows that were designed to exclude WordPerfect and other Novell applications from "relevant markets."
Motz's ruling appears to have rejected Novell's other claim, that Microsoft used its monopoly power to prevent OEMs from offering WordPerfect along with other rival applications.
Microsoft has in the past blamed WordPerfect and Quattro Pro's performance on "poor business decisions" and "mismanagement" by Novell.®
Related stories
Microsoft goes after Netware
MS and EU inch towards agreement
Judge Jackson is a big fat idiot
Breakup it is judge signs off DoJ MS proposal