Sony Ericsson touts 3G/Wi-Fi PC Card 'first'
Too soon for HSDPA, though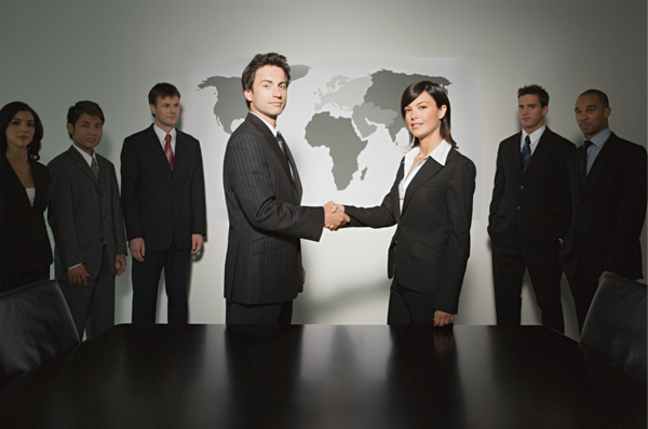 Sony Ericsson today extended its line of wireless PC Cards with a model the brings together high-speed Wi-Fi and 3G mobile phone connectivity onto the same unit.
The phone maker claimed its GC99 card is "one of the first" of its kind, though we note Option, the Belgian wireless PC Card specialist and the hidden hand behind many a network-branded comms card, has been touting its own 3G/WLAN offering for some time.
Sony Ericsson's version scores over Option's Globetrotter Fusion thanks to its significantly lower-profile antenna housing. And while the Option product supports 802.11g, the GC99 can work with both 802.11g and 802.11a access points, the latter a nod toward the enterprise market at which Sony Ericsson is pitching the part.
In addition to Wi-Fi and 3G, the GC99 provides regular GSM (quad-band) dial-up and GPRS packet-switched communications, the latter with EDGE support for higher data rates.
Sony Ericsson UK and Ireland MD Peter Marsden said the card will not support the HSDPA 3G speed-boost technology. It's too early, he told The Register: "The networks are not ready." HSDPA is expected to increase 3G download speeds from today's 384Kbps maximum to around 14.4Mbps, though that will be divvied up between every user connected to a given base-station of course.
Despite the wide availability of notebook computers with integrated Wi-Fi, Marsden said he believes there will be demand for a 3G card with WLAN connectivity too.
The GC99 is scheduled to ship in Q4, Sony Ericsson said, in Asia-Pacific, China, and EMEA countries, including the UK. It will work with both PCs and Macs, the company said. ®
Related stories
Nokia goes slider crazy
Siemens finds BenQ for mobile phone spin off
Ericsson axes 250 US jobs
Nokia takes wraps off N Series phones
World mobile phone sales slow
Sony Ericsson slips on stockpiled handsets
Phone DRM too expensive, say carriers
Sponsored: RAID: End of an era?