Nokia to build phone browser from Apple tech
KDE's too, don't forget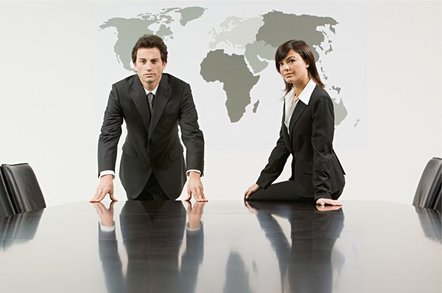 First a night at the Opera, now a day on Safari. Nokia today said it was developing a new mobile phone web browser based on Apple's Mac OS X application, Safari.
Nokia is using Safari's open source components, which Apple once again touted last week at its Worldwide Developers Conference. To be fair, Nokia owes as much to the KDE open source project as it does to Apple, since that's the basis on which the Mac maker worked.
Safari derives from the KJS and KHTML JavaScript and HTML engines created for KDE's Konqueror browser. Apple calls its versions JavaScriptCore and WebCore, and it's these elements it last week moved to make more readily available to the open source community after being criticised for contributing rather less to the project than it has got out of it.
Nokia will use the Apple code to create a browser for its Series 60 user-interface, which itself sits on top of the Symbian OS. So too does Nokia's Series 80 UI, which will presumably continue to use the Opera browser after Nokia licensed it in March.
The Finnish giant pledged to "actively participate in the open source community to further develop and enhance these components", leveraging its "expertise in mobility".
It's good news for Apple, too. Quite apart from the sheer vote of confidence in the technology Apple and the KDE team have developed, Nokia's move will result in a significant increase in the number of Safari/Konqueror users. That may encourage website developers to code their sites the support the standards that Konqueror and Safari adhere to rather than simply do what works best in Internet Explorer, something that sooner or later trips up every Safari user.
Nokia said its new Series 60 browser will ship during H1 2006, and be made available its Series 60 licensees at that time. ®
Related stories
Safari goes community - again
Nokia unveils $350 Wi-Fi tablet
Nokia takes wraps off N Series phones
Nokia cuts hit smart phone, multimedia R&D

Sponsored: Minds Mastering Machines - Call for papers now open