Santa Bill filing developers' stockings, thrice
Nightmare before Christmas for partners?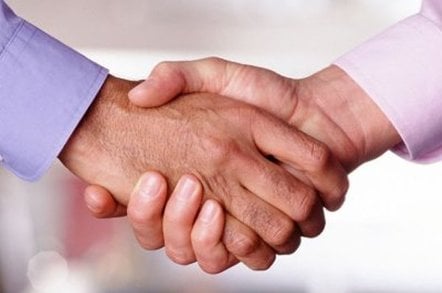 The waiting is almost over for Visual Studio fans, after Microsoft -sorta - pinned a date on its next integrated development environment (IDE) for Windows and .NET.
The delayed Visual Studio 2005 will be launched during the week of 7 November, in time for Christmas, along with the delayed SQL Server 2005, and the next edition of BizTalk Server.
Also announced by Microsoft at its TechEd conference in Orlando, Florida, on Tuesday, was the Community Technology Preview (CTP) of SQL Server 2005. The CTP is Microsoft's first pre-release-level code for the database targeted at testers.
Visual Studio will be a part of Microsoft Visual Studio 2005 Team System (VSTS), expected to feature Software Change Management (SCM) requirements gathering, code development, application design and modeling. There was no word on whether VSTS components would also ship during the week of November 7, although this is expected.
VSTS is Microsoft's first full-on foray into application lifecycle management (ALM), having for years relied on the expertise of more specialized partners like Borland Software and Rational Software to complement weaker products like Source Safe.
Partners immediately jumped on the news of VSTS availability with messages of support – even though Microsoft has threatened to challenge them.
Borland Software claimed it would be first with a "fully integrated" requirements management system for VSTS, due during the first quarter of 2006. Borland is planning a version of its CaliberRM for VSTS.
Computer Associates, meanwhile, pledged support for Visual Studio 2005, the .NET Framework 2.0 and SQL Server 2005 across its AllFusion Harvest Change Manager, AllFusion Gen, AllFusion Plex and business process management software.
Partners supporting VSTS are in something of a relationship of necessity with Microsoft, though. While existing partners would be stupid not to team-up with Microsoft, their friend made it clear it plans to eat their lunch, by offering a combined tools and pricing package that makes ALM more of a "mass-market" option because it overcomes the complexity and expense of their own existing ALM tools and approaches.
An integral part of VSTS is Microsoft's Software Factories, a concept that uses Domain Specific Languages (DSLs) to enable systems architects and designers to build applications tailored to specific domains. The thinking is developers and systems architects can quickly "punch-out" a design for an HR or a SAP system, for example, without going through most of that complex Unified Modeling Language (UML) stuff, used by everyone else.
Partners will be forced now, more than ever, to innovate with integrated ALM suites as VSTS 1.0 matures and slowly fills out what are expected to be some huge gaps in functionality and capabilities.®
Related stories
Future features for Visual Studio 2005
Borland shoots Peloton down roadmap
Is UML past its sell-by date?
Borland splits Together for Visual Studio .NET

Sponsored: Minds Mastering Machines - Call for papers now open