Supremes deflect Lexmark's laser injunction bid
Digital Millenium action fails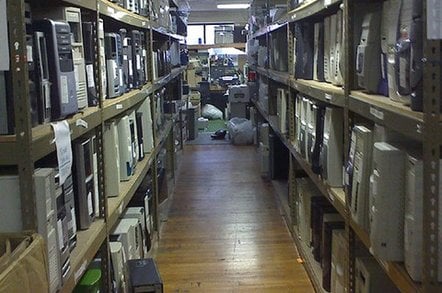 Lexmark has failed in its attempt to use the controversial Digital Millenium Copyright Act to stop a small company selling chips which allow refilled toner cartridges to work in its printers.
The US Supreme Court turned down Lexmark's request to review the decision of the federal appeals court not to award the printer firm an injunction against the chip.
Lexmark's cartridges includes a chip which must be authenticated by the printer before it will accept the new cartridge. Static Control Components makes a chip which replicates this "handshake". But the DMCA forbids any attempt to decrypt or decode technologies put in place to protect intellectual property.
Printer companies are desperate to keep hold of the revenue for printer refills, both laser and inkjet. Ink can work out to be more expensive than vintage Champagne. Lexmark will continue legal action against SCC.
Lexmark emailed us an official statement on the case: "This deals only with the issue of an injunction. The case itself continues at the District Court level. More broadly, here are the facts about this issue. Lexmark provides laser cartridge customers with high quality products at competitive prices."
The company said it offers a regular laser cartridge as well as a discounted laser cartridge under its Return program in exchange for a customer agreeing to return the toner cartridge to it for remanufacturing or recycling.
"This case is about improper methods used by competitors to interfere with Lexmark's customer agreements for the Return cartridges in violation of Lexmark intellectual property rights and in order to get an unfair competitive advantage," the firm said. "We will continue to ask the courts to enforce existing laws governing contracts and intellectual property so that our laser cartridge customers can get the benefit of full and fair competition."
More info on the background to the case here on the Electronic Freedom Foundation's website ®
Related stories
HP sued for chipped cartridges
Lexmark suffers second knock back in DMCA case
HP unites golden printer biz and gimpy PC unit
Canon loses printer recycling case

Printer ink seven times more expensive than Dom Perignon

Sponsored: Minds Mastering Machines - Call for papers now open