Lenovo FY2005 sales, income edge upward
Pre-IBM PC biz purchase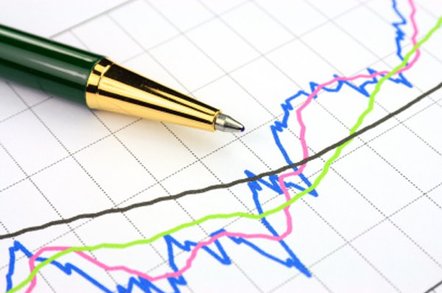 IBM PC Division purchaser Lenovo said today the integration of the Big Blue business into its own operation was proceeding "smoothly" as it announced results for the year to 31 March 2005.
Consolidated turnover for the year was up 2.7 per cent to HKD$22.55bn ($2.9bn), though it would only have risen 1.6 per cent if Lenovo hadn't ditched its "non-core" - ie. non-IT and non-communications - businesses during the year.
Gross margin fell from 14.75 per cent to 14.62 per cent, the company said.
Still, it's profits were up 6.4 per cent to HKD1.12bn ($143.94m). Excluding the company's "investment in globalisation" - ie. the amortisation of marketing rights to the Olympic Partner Program - profits were up 9.4 per cent to HKD1.15bn ($148.06m). The group's earnings came to HKD0.15 ($0.02) a share. Lenovo said its board has proposed a final dividend of 2.8 HK cents per share.
Lenovo's corporate IT business grew by 2.5 per cent to HKD12.23bn ($1.57bn). However, its consumer IT business remained approximately even with the prior fiscal year at HKD7.77bn ($998.34m). Turnover in Lenovo's handheld device business increased by 7.5 per cent to HKD2.2bn ($283.13m) on a 63 per cent increase in unit shipments. That, the company claimed, puts it among the top five domestic brand names in China in 2004.
Lenovo completed its acquisition of IBM's PC Division last month after regulators in the US gave the deal their approval in March. ®
Related stories
Notebooks outsell desktops
Dell promises posh PCs
Dell red-faced over salesman's Lenovo jibes
IBM Lenovo gets new head
Lenovo raises $350m for IBM PC takeover
IBM to sell Lenovo kit by year-end
US OKs IBM PC deal
Sponsored: Minds Mastering Machines - Call for papers now open