FCC Chairman will stop at nothing to 'level the playing field'
Quells VoIP 911 terror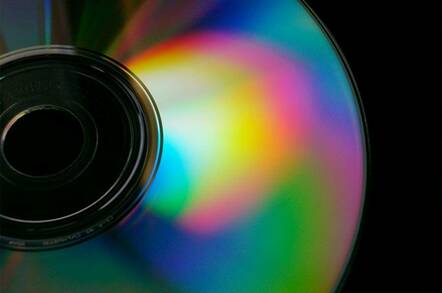 SuperComm Many of you will be familiar with those Play-Doh presses that squeeze out turds of brightly colored goo in the shape of stars, circles or, these days, waffles. Well, imagine that Harvard Law School had one of these presses and replaced the colorful Play-Doh with mounds of dull, white flesh and then replaced the star or circle design with the outline of a bureaucratic suit. That's how we figure new FCC (Federal Communications Commissioner) Commissioner Kevin Martin came into being after seeing him speak yesterday at the Supercomm conference here in Chicago.
Martin wooed the Supercomm crowd with his boyish looks, southern charm and disarming approach to answering questions about the US communications agenda. If nothing else, Martin's tone provided a refreshing change from the ego-driven salesman Michael Powell who served before him. When not keeping children protected from breasts, Powell always seemed to be hawking Tivo, HDTV or PDAs. Despite saying "shop and buy" was the message he wanted to leave with the Supercomm crowd, Martin didn't go quite as far as Powell with the product placements, and we thank him for that.
Instead, Martin proved rather charming and humble. An IP-enabled, capitalist Cincinnatus came to mind.
"Establishing a regulatory environment that is conducive for . . . creating a level playing field for the various service provides out there" will be one of the "top priorities for the Commission going forward," he said during a question and answer session. And later, "I think the Commission needs to do all it can . . . to create a level playing field." And later, "I hope that people say I was fair in trying to address these issues - that we did try to make some progress in creating a level playing field."
Them Harvard boys know how to stay on message.
The level playing field at hand has teclos, cable companies, internet start-ups and others fighting to get their piece of a converging communications pie. The Commission has in many instances helped out young firms by giving them a chance to break into markets dominated by big, old players. And even when it gives VoIP providers, for example, a hard time for not having adequate 911 emergency calling, the Commission is really helping out these fledgling companies, despite their objections. As Martin pointed out, consumers will be much more impressed with this new technology if it can handle the basics that we've all come to expect.
But this level playing field message and some more chatter about "broadband for everyone" seemed to be all Martin could muster. Granted he wasn't being pushed too hard by the two trade body presidents doing the interviewing. We, however, had higher hopes for the young Chairman who took over the FCC in March.
"Broadband technology has a real impact in almost every aspect of consumers' lives," he said.
Er.
"It has a real impact on people in the way they can educate themselves and the way they are able to work."
Hmm.
"It really has an impact on everything that will touch a consumer's life."
Um.
"It has a real, positive impact directly on consumers."
We get it; we get it. Broadband is the new Everything.
And about the lack of 911 emergency services with VoIP.
"It was creating life-threatening problems for consumers."
Yeah, having VoIP is really living on the edge.
One gets the feeling that Martin's only friends are Bill Gates and the guy that fills George Bush's iPod with songs.
It's great to see yet another FCC Chairman who loves technology and maintains a working vocabulary for the important discussion items. These folks, however, seem so divorced from a real populace that finds the internet interesting, amusing and helpful but hardly life-altering. It would be great to create a Play-Doh FCC Chairman less concerned with shoving IP-enabled devices into our pockets at the lowest price and more concerned with, well, good, insightful communication. ®
Related stories
Cost of net phone calls may rise
Court blasts FCC on broadcast flag
Vonage bows to 911 pressure
US to embrace VoIP
Vonage expands UK service