Vendors enjoy storage swell again in Q1
EMC and Dell charge hard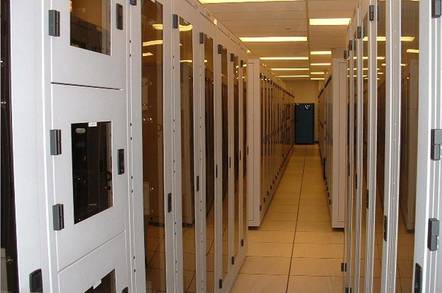 Storage sales shot up once again during the first quarter, as customers continued to shell out major cash for systems big and small.
Worldwide sales of external disk-based storage systems hit $3.8bn in the quarter - up 7 per cent from the same period last year, according to researcher IDC. Total disk-based storage system sales grew 6 per cent to $5.5bn. That's the eighth quarter in a row of positive growth from the storage sector.
As proof that the need for storage capacity far outstrips revenue gains, IDC noted that vendors shipped 409 petabytes worth of disk in the quarter - a whopping 59 per cent increase year-over-year.
"Storage spending is clearly trending upward as organizations strive to stay ahead of their information storage demands," said Brad Nisbet, an analyst at IDC. "After nearly two years of positive momentum, spending on storage systems, particularly those priced less than $300,000, continues to be a top priority in the ongoing efforts to expand and rebuild IT infrastructure."
EMC and Dell showed once again that partnering pays in the storage game. The storage allies posted the strongest revenue growth with 12.2 per cent and 29.2 per cent rises in sales, respectively.
EMC dominated the market with 21.4 per cent share, while HP followed with 18 per cent and IBM capped the top three with 12 per cent. Hitachi took the forth spot 9 per cent of sales and Dell had 8 per cent.
In the total networked storage market, which combines NAS (network attached storage) with Open and iSCSI SAN (storage area network) sales, EMC remained number one with 29 per cent of the market. HP finished second with 20 per cent share. "Dell and Network Appliance posted the strongest year-over-year revenue growth for the quarter among the top 5 vendors, with 47.1 per cent and 29.7 per cent growth, respectively," IDC said.
The NAS market grew faster than the storage segment as a whole by boosting sales 17 per cent year-over-year. EMC again took the lion's share of sales with 38 per cent share followed by Network Appliance with 34 per cent share.
The rest of the IDC data is available here.®
Related stories
Sun critics hear the sound of two garbage trucks colliding
Sun sheds $4.1bn for StorageTek
NetApp opens fire on EMC
NetApp busts through banner Q4
Sponsored: Minds Mastering Machines - Call for papers now open