IBM and Sun dangle their blades at telcos
Acronym frenzy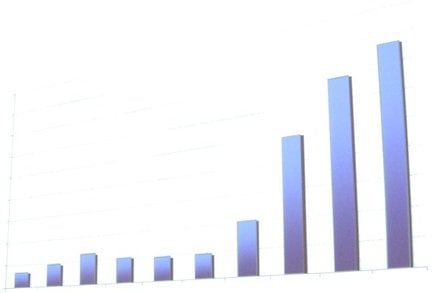 SuperComm It's wooing time for IBM and Sun Microsystems here in Chicago as the server vendors this week did their best to tempt telco customers with their latest wares.
The Supercomm conference tends to bring out the finest NEBS-compliant, SIP-ready, xSP gear. And this year is no different, IBM has prepped a new blade system for telco customers, and Sun has readied a blade and service provider package of its own. Let the good times roll.
NEBS compliance is a still a must in the teclo market. Companies can't afford to have their servers bested by a fire or a hurricane. With that in mind, IBM now plans to ship PowerPC-based JS20 blade servers that meet Level 3 NEBS compliance. Customers can run either IBM's own AIX or Linux on the systems.
To complement the new hardware, IBM has also tweaked its Integrated Platform for Telecommunications (IPT). [Does an acronym get any sexier? - Ed.] The IPT basically has IBM work with partners to configure carrier-grade versions of Linux on Big Blue hardware. Most recently, IBM has teamed with Motorola and Fujitsu Siemens to add some middleware to the Linux OSes. In addition, Motorola is working on a VoIP blade that will fit into IBM's BladeCenter chassis.
Not to be outdone in the acronym game, Sun unveiled its Open Service Delivery Platform Solutions Program or OSDPSP. Here Sun is looking to team with smaller player to create hardware and software bundles that can be sold to service providers. The first such partners to sign on to the OSDPSP are Appium, Drutt, EDS, jNetx, Open Cloud and Terraplay.
Sun and friends will focus on bringing service providers up to speed with some of the more interesting technology out there such as IP Multimedia Subsystem (IMS) services, VoIP applications, video conferencing, multi-player gaming and ringtone downloads.
In addition, Sun will demo its upcoming Netra ATCA blade server at the Supercomm show. This box is due out by year end.
Service providers couldn't buy enough of the Netra products during Sun's boom days. The company managed to secure a huge chunk of the telco market on the back of these compact systems. The Netra line has faired much better historically than Sun's standard blade servers, which were recently killed off. ®
Related stories
Lucent is ready to manage your storage - true
Sun sells 80m users worth of software to Deutsche Telekom
Phones more disruptive than PC or Internet Rheingold
IBM pushes Linux kit into telcos
Sponsored: Minds Mastering Machines - Call for papers now open