Public beats private for IT pay rises
Fringe benefits not bad, either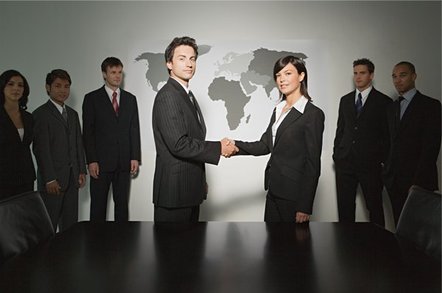 Local authorities might not be able to match the salaries on offer to IT staff at private companies, but they are still managing to recruit more people, and retain quality workers, a survey has found. Fringe benefits are still a very important part of the package in the public sector - with the vast majority of authorities offering flexible working, job sharing and home working options.
The Society of IT management quizzed management at 140 local authorities in the UK, about recruitment, salaries, and other benefits. The research covered 7,000 staff, seven job levels, five job functions, and over 100 key skills.
The results indicate that salaries in the public sector are increasing slightly faster than those in the commercial world, with raises averaging 4.8 per cent vs. 3.5 per cent. There was also a big increase in the percentage of private sector organisations reporting recruitment difficulties: 58 per cent said they were having trouble finding and attracting the right staff.
The number of local authorities experiencing recruitment problems has also risen slightly, going from 27 per cent in 2004 to 31 per cent this year. The vast majority (84 per cent) of authorities cited a shortage of suitable candidates as the reason for any problems recruiting staff.
The survey also found an increase in the use of contract staff at local authorities. All the metropolitan boroughs surveyed had used contractors at some point in the year, as had 80 percent of County Councils. Just 44 per cent of district councils reported doing so. ®
Related stories
TUC to IT workers: 'You're working too hard'
No bonus for Google founders
Fujitsu UK faces national pay claim

Sponsored: Minds Mastering Machines - Call for papers now open