Shift2Ingres takes Oracle migration prize
CA hails 'outstanding' offering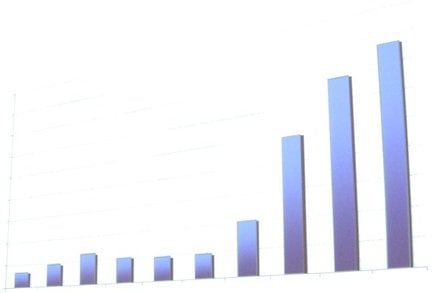 Computer Associates has announced the results of its $1m challenge for open source Ingres developments. In case you missed the initial announcement, the idea of the challenge was for independent developers to produce migration kits from other popular database environments to Ingres. In practice, the challenge was both a resounding success and something of a disappointment.
It was a disappointment because CA did not feel able to award all of the prizes. For example, there was no winning entry in the DB2 section and two of the awards that were made, for SQL Server (EzyMigrate) and MySQL (DbConverter), were not complete in the sense that one lacked full documentation and the other was not delivered with a full set of test scripts. However, these are relatively small issues, which can easily be rectified.
More to the point, the main prize, which was for Oracle migration, was considered by the judges to be an outstanding offering with an excellent architecture that will migrate the schema, data and applications (including PL/SQL) from an Oracle environment to Ingres.
The product, called Shift2Ingres, is available for public use under the BSD Open Source License and is available from the Sourceforge website (as are the other two products). It is based on a Java GUI that, according to CA, "allows you to configure and perform the migration of tables and their underlying data, views, grants, sequences, PL/SQL procedures and functions, triggers and other schema objects from Oracle to Ingres r3 databases". Support is provided for the migration of Oracle proprietary datatypes and scalar functions and there is also a "reverse gateway that captures and transforms Oracle-specific SQL and converts it to Ingres-compliant SQL at runtime".
The other notable thing about Shift2Ingres is that the environment is extensible and, indeed, the team that developed the product (from India) had already started developing a DB2 port based on the same platform.
The question, of course, is how successful CA will be at persuading Oracle, Microsoft and MySQL users to move to Ingres? In practice, the company is most interested in targeting these environments in exactly the order stated; so it sees Oracle as its prime target while it is not especially focusing on MySQL.
As I have reported here before, CA has told me about a number of companies (some of them very significant) that are planning (in a few cases) or considering such a move. Thus there is clearly some evidence of interest. Moreover, this is symptomatic of a more serious problem for Oracle since it is being attacked by open source and proprietary vendors on all sides. Open source products, in particular, are likely to be the most successful in this (for obvious cost of ownership reasons), especially as they become more mature as products.
Of course, the point is that Ingres is already "more mature": it is as old as Oracle, it is proved at an enterprise level and it is backed by one of the largest software companies in the world. Now that migration is easy it seems likely that even more companies will be interested in making this move.
Related stories
Is the future of Ingres in doubt?
Why do people hate Oracle?
CA to restate five years of figures
Sponsored: Minds Mastering Machines - Call for papers now open