SAS gets its ETL act together
Encouraging progress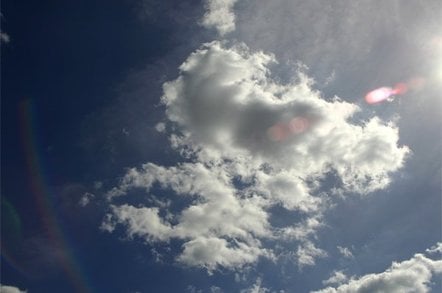 SAS introduced a number of new point releases in March of this year, notably to its Enterprise Reporting and ETL (extract, transform and load) solutions. Many of the new features are, to a certain extent, catch-up capabilities, in the sense that SAS has been relatively late to become a serious general-purpose player in the ETL and conventional BI markets. For example, its Microsoft Office plug-in only now includes integration with PowerPoint as well as Word and Excel. Similarly, it is with the latest release that Web Report Studio supports rich text.
There are still some features that we would like to see. For example, Web Report Studio only partially supports asymmetric reports. That is, you can have different divisions within different countries, say, which is asymmetric in terms of rows but you cannot do the same thing with columns. For example, you might want to show sales figures for the last four quarters but in the latest quarter you might also want to see forecast sales, which you cannot do at present.
But progress is encouraging and some of the new features will definitely be beneficial. For example, the Web OLAP Viewer is now integrated with ESRI (for geographic mapping) directly rather than via a bridge. I am also pleased to see: that debugging in the ETL tool is very much simpler and no longer requires any knowledge of SAS code; that impact analysis is more granular, now going down into information maps (metadata); that there are significant new facilities for reporting against metadata; and that there is improved flat file support.
However, the neatest new feature is one that I have not seen in any other ETL product, which is what SAS calls "forecasting transforms". Given SAS' reputation in the field of data mining and predictive analytics it is not hard to imagine what these are but, in short, they allow you to build (via a wizard) transformations that directly feed analytic applications.
Apart from the new features that SAS has introduced it is worth pointing out that the company is now on a 120 day release cycle. In other words, they will be adding features to these products roughly three times a year. If you now think about the likes of Business Objects and Cognos on the one hand, and Informatica on the other (it remains to be seen what IBM does with Ascential), then you are lucky to get one update a year. Of course, this is a consequence of the fact that SAS remains a private company and can afford to put resources into R&D.
The long and the short of it is that SAS is beginning to achieve its objectives of being recognised as one of the major players in both the BI and ETL spaces. I have certainly heard that from elsewhere as well as from SAS itself, and this process looks likely to accelerate as SAS continues to upgrade its capabilities.
Related stories
EII - it's all go out there
SAS 9 on intelligence-gathering mission
SAS gets tough with rivals
Sponsored: Minds Mastering Machines - Call for papers now open