HP and Dell show server rivals how it's done in Q1
Iron sales up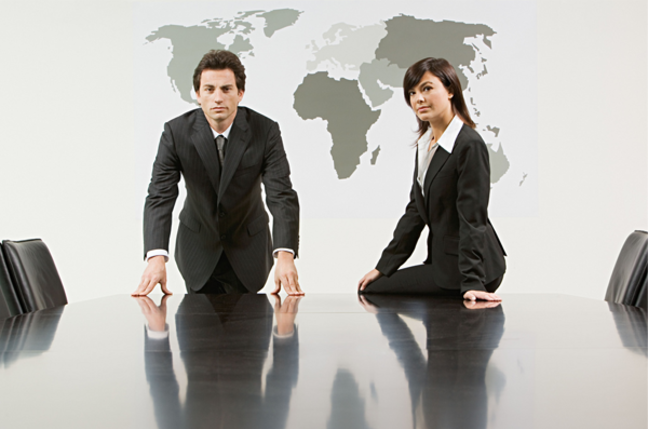 Strong sales from HP and Dell carried the worldwide server market higher during the first quarter of 2005, according to the latest data from Gartner.
Total server sales hit $12.3bn - up 4 per cent from the $11.8bn sold in the same period last year. Gartner characterized this rise in sales as a solid start to the year. In particular, the uptick in server shipments seemed to indicate that a feared slowdown in corporate spending is not in play.
"It is fairly good news for the quarter," said Adrian O'Connell, principal analyst at Gartner, in an interview. "There were a few reports and concerns about the economy, and this shows that the market is still relatively stable."
HP stood out as a vendor on a mission during the first quarter. The company has struggled against rivals IBM and Dell over the past year but managed strong 13.1 per cent year-over-year growth in the period. Dell was the only vendor to beat out HP with 13.4 per cent growth. Meanwhile, IBM saw sales rise just 1.1 per cent and, Sun watched as sales fell once again - this time by 4.2 per cent.
"HP is improving here," O'Connell said. "Their ProLiant (x86 servers) sales are up, and that's really where they had lost out to Dell. It's too early to say if it's permanent, but they've turned it around in the near-term."
HP out-shipped all vendors with 498,000 boxes sold. Dell followed with 402,00, IBM with 250,000, Sun with 81,000 and Fujitsu with 72,000. IBM, however, led in revenue with $3.7bn in sales - a figure boosted by more expensive Unix and mainframe systems. HP followed with $3.5bn, Dell with $1.3bn, Sun with $1.2bn and Fujitsu with $887m.
All in all, HP has to be most pleased with the quarter. It and Sun have watched IBM and Dell make huge gains over the past year, eating up parts of the Unix and x86 markets. For all the turmoil HP's server division has been through, this was a good showing. ®
Related stories
NetApp opens fire on EMC
Intel's platform shift
BEA: services up, licensing down
New HP CEO coasts through mediocre Q2
Sun plays hide and seek with key Solaris 10 goodies
Dell keeps double-digit growth groove going in Q1
Intel feels healthy and dual-core happy
Sun shares surge on 'joke' that firm will go private
Sponsored: RAID: End of an era?