IBM retains narrow lead over Oracle in database sales
Look-out, here comes Linux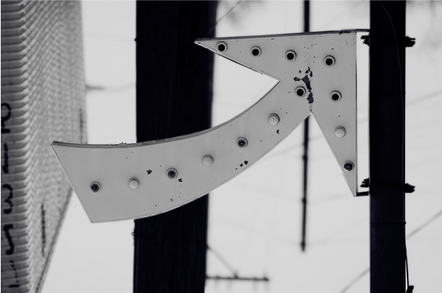 IBM and Oracle remain locked in a tight race to control the lucrative relational database market, with Oracle's business enjoying a sizeable boost from Linux.
According to Gartner, IBM retained its narrow lead over Oracle in terms of world-wide revenue during 2004, having scooped Oracle for pole position in 2002.
However, the analyst firm notes that Oracle's long-term investments in Linux is paying off and attributes to Linux most of a 15 per cent increase in new license business.
IBM's nine per cent growth was generated by sales of DB2 on the zSeries and Unix.
"Oracle saw strong growth of nearly 15 per cent, much of it coming from its performance on the Linux platform," Gartner said. The difference between the giants in terms of revenue was only $30m, making it too tight to declare a clear winner, it says.
Worldwide database sales in 2004 grew 10.3 per cent to $7.8bn. IBM took 34.1 per cent of the market while Oracle came second on 33.7 per cent, compared to last year's 35.5 per cent and 32.4 per cent respectively.
Business for the relational database management systems (RDBMS) on Linux was the fastest growing segment, outpacing Windows, the sector's other hot performer.
Linux RDBMS new license revenue grew 118.4 per cent to $654.8m, with Oracle accounting for 80.5 per cent of that business. A small decline in RDBMS on Unix, meanwhile, was attributed to Linux - Unix dropped almost one per cent.
Linux outstripped growth in sales of RDBMS on Windows. That platform grew 10 per cent to $3.1bn in 2004, with Microsoft accounting for 50.9 per cent of business. ®
Related stories
IBM outfits blade servers with cheap middleware for the masses
Why do people hate Oracle?
Open source databases - a sword that cuts both ways?
Gartner warns of inappropriate Oracle sales tactics

Sponsored: Minds Mastering Machines - Call for papers now open