Intel EOLs Mobile P4 chips
Farewell, NetBurst-for-notebooks chips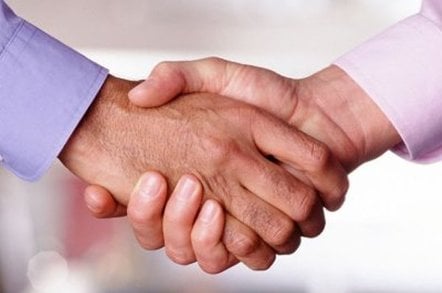 It was always going to happen, of course, but Intel's plan to kill off the Mobile Pentium 4 processor has come slightly later than anticipated. The vendor confirmed this week the NetBurst-for-notebooks chips will only be available to order through to 19 August.
The death of the chip family was heralded in February 2004, by Anand Chandrasekher, then the chip giant's mobile products chief. He said the Mobile P4 would come to an end "around Q1 2005 or maybe a little later".
It didn't happen in Q1, but Intel this week told customers it has at last decided to end-of-life the processor family, according to company documents seen by The Register.
All five models, clocked at 2.8, 3.06, 3.2, 3.33 and 3.46GHz, are for the chop, Intel revealed. Intel will ship product through to 20 October 2006, if there's demand for it, but it will not take orders for the parts after 19 August 2005. Orders received after 24 June 2005 can't be cancelled.
It's no great surprise of course. The continued evolution of the Pentium M product line is seeing members of that family reach out into the spaces occupied by the Mobile P4. Intel's focus on extending the Pentium M architecture first into dual-core chips and then into the desktop world always mean that the Mobile P4 was destined to become obsolete. ®
Related stories
Intel signals end of 400MHz FSB Centrinos
Intel: next-gen dual-cores not NetBurst
Intel: 65nm output to surpass 90nm production Q3 06
Intel prunes 'Centrino 2' prices
Intel rides mobile express to strong Q1
Intel to EOL Mobile P4 in Q1 2005
Intel confirms 'Conroe'
Intel to kill off Mobile Pentium 4 'around Q1 2005'

Sponsored: Minds Mastering Machines - Call for papers now open