Microsoft takes strimmer to purchase agreements
Less paperwork, same money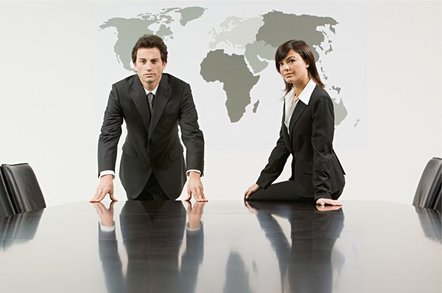 Simplified purchase agreements are next in a mission by Microsoft to make it easier for customers to navigate the company's licensing maze.
Cori Hartje, director of marketing and readiness for Microsoft's worldwide licensing and pricing organization, told El Reg Microsoft plans to cut the size of its purchase agreements by more than half while stripping out legalese.
Purchase agreements average at around 30 pages in length and Microsoft aims to cut this to around 12 pages before the end of the year.
"We want customers to have a really good understanding and knowledge of the relationship they are getting into [with Microsoft]," Hartje said.
Microsoft is also looking beyond its direct relationship with customers, and hopes that streamline purchasing agreements will make it easier for resellers to explain Microsoft's licensing to customers, and therefore shift Windows applications and operating systems.
According Hartje, simplification would also help the company's long-term mission of moving to e-agreements - but that's "a while out", she said.
Purchase agreements specify how many copies of Microsoft product or service a customer has bought; the price; and whether the customers' partners are also entitled to use the product and legal notices.
The move towards greater clarity and simplification follows a reduction in size of Microsoft's Product Use Rights (PUR) document, whichs kicks in in July. Hartje said Microsoft is at the "beginning of a journey" to simplify licensing.
While the words may be changing, don't expect the numbers to alter. Hartje said Microsoft is not planning any fundamental change to the actual Ts&Cs of purchase agreements that might change how much customers pay for their software and services. ®
Related stories
Microsoft streamlines licensing
'Get a lawyer!' Sun tells developers
Microsoft releasing IP to start-ups

Sponsored: Minds Mastering Machines - Call for papers now open