Vonage rings up $200m investment
VoIP for the masses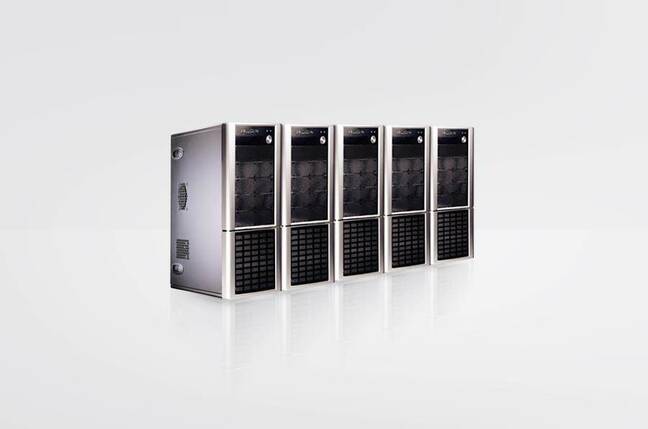 Vonage - the broadband telephony outfit - is to ramp up its services in the US, Canada and the UK after securing an extra $200m (£106m) in funding to pump into its business.
Bain Capital joined New Enterprise Associates (NEA), 3i, Meritech Capital Partners and Institutional Venture Partners, among others, to raise the cash bringing the total investment into the company to $408m (£217m). As well as helping Vonage to expand its service in existing markets, it will also look to break into new territories. The cash will also be used to fund the development of even whizzier broadband services.
Said Vonage boss Jeffrey Citron: "This latest round of funding will help Vonage further cement its position as the leading broadband telephony provider in North America, with further expansion and penetration into global markets."
Vonage currently supports 600,000 VoIP lines and is adding a further 15,000 new lines a week.
Elsewhere, Danish telecoms outfit - TDC - has coughed up DKK242m (£22m) to acquire Swedish IP outfit Dotcom Solutions. Dotcom provides LAN infrastructure to companies and TDC reckons that by bagging this outfit it too can strengthen its position as a provider of IP solutions. ®
Related stories
Vonage expands UK service
Easymobile denies it's a 'flop'
TDC target for take-over - report
Who should buy Colt?
Vonage bows to 911 pressure

Sponsored: Are DLP and DTP still an issue?