MailFrontier expands into Europe
Diversify or die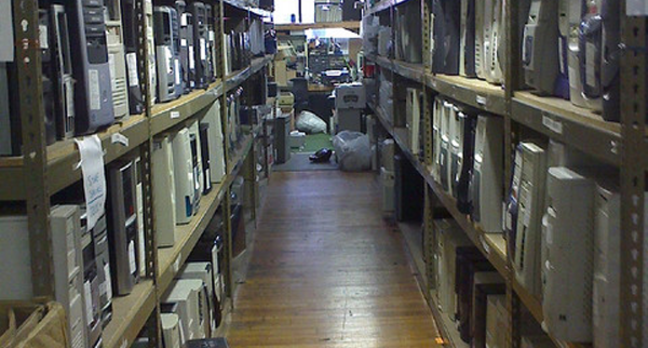 MailFrontier - the US email filtering software and appliance firm - opened its first European offices in London and Brussels on Monday. Industry veteran Vanessa Wade has been appointed as general manager for MailFrontier's EMEA operations.
The US firm already has 45 customers in Europe, including SAP, Kingspan Group and Turbomach. By opening up offices in Europe it hopes to cement its position in the UK, France and Germany and support its channel partners including TCL Limited in the UK, Ampeg in Germany and Inge-Com in France.
With more than 1,100 enterprise customers around the world, MailFrontier is looking to grow its anti-spam and anti-virus filtering business this side of the pond. It faces a lot of competition in what is becoming an increasingly mature market. Organisations facing the mounting nuisance of spam have a choice between software package, specialist hardware or a managed email filtering service. Up to a year ago vendors could pick up new business with firms who'd yet to deploy any filtering technology. This has become the exception rather than the norm, so firms are looking to to broaden their appeal.
MessageLabs, a spin off from business-focused ISP Star Internet, dominates the market in Europe for managed filtering services and has made some inroads in the US against Postini and Frontbridge. MessageLabs is also looking to diversify its business with the launch of a managed encryption service back in March. The MessageLabs Boundary Encryption service provides a means for customers to communicate with designated partners using SMTP over Transport Layer Security (TLS) encryption, without the need for desktop encryption tools. BlackSpider, MessageLabs' chief competitor in Europe, launched a similar service last month.
While email filtering firms are looking to expand their portfolio with secure email services, content security specialist Clearswift is hoping to widen its appeal with the planed summer 2005 launch of appliance products to complement its software and (much smaller) managed services business. ®
Related stories
Managed email filtering market hots up
Papal succession fuels April religious spam blitz
Microsoft bolsters email security with Sybari acquisition
Confusion reigns after FTC spam summit
Phishermen net bumper catch of Americans

Sponsored: Fast data protection ROI?