Licence models: time for change
We need flexible software licensing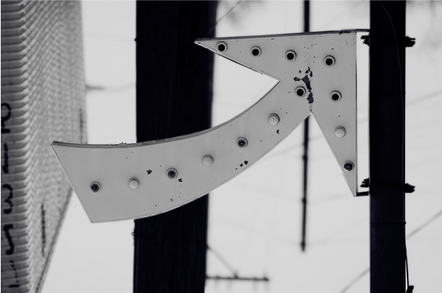 Comment IT systems have developed with nearly unbelievable speed over the last twenty years - at least at a technological level. However, some factors have not kept pace and need to change.
The way in which software is licensed demands root and branch alterations. The majority of the licensing models in use today date back two decades or more to a time when IT systems were, on the whole, pretty straightforward, relatively well understood and, more importantly, easy to calibrate and "measure".
The licence models that now underpin the business of most independent software vendors (ISVs) reflect the IT infrastructure of past decades and ways of working that are now changing beyond recognition. In particular, the licences used to validate the use of commercial software assume that the IT systems on which the software will run is "fixed" in terms of its scale, and that the organisation utilising the software has relatively stable usage of the software.
Today's IT is rapidly moving away from these core assumptions. This is particularly clear when one considers the impact that "virtualisation" technologies are having on basic IT flexibility. Virtual solutions for servers, storage and networking are now capable of providing levels of usage flexibility undreamed of just a few years ago, perhaps with the honourable exception of the mainframe platform.
These virtualisation technologies and advances in the underlying hardware platforms (both server and storage) make it possible to scale systems rapidly in response to changing demands for service. However, current commercial software vendors usually require that the organisation possesses sufficient licences, scaled to cover peak demands, regardless of whether the peak demand lasts for only a few days or weeks. The fact that software licences usually account for the majority of the capitalised costs of a system may render this newfound infrastructure flexibility irrelevant, unless the licensing models change to reflect this elasticity.
IT Infrastructure flexibility, without software licensing and charging flexibility, will deliver only a small fraction of the undoubted benefits available. There will still be organisations that wish to acquire the rights to run software using traditional licensing models and enterprise agreements. However, there is a need to supplement these with options that deliver licensing flexibility and / or licensing simplification.
Some vendors have already started to address these issues. CA makes its entire mainframe software portfolio available on "flexible" terms, while Sun Microsystems offers some software stacks on "per employee per year" conditions. It is now time for ISVs, large and small, to offer new licence conditions that reflect the increasing need for flexibility in software usage. Without new software models, IT flexibility will be slow to deliver tangible business benefits, and ISVs will inhibit their own ability to grow licence revenues associated with new advances in IT infrastructure capabilities.
It is interesting to note that the open source movement may, quite by chance, have kick-started the search for new licence models, as its supporters are concerned far more with generating revenues based on ongoing usage and support, frequently without a big upfront acquisition cost. We may be heading back towards the monthly usage fee model that existed on the first commercial computers of all - mainframes.
Incidentally, the demands of flexible software licensing can be satisfied only where excellent software asset management is in place.
Copyright © 2005, IT-Director.com
Related stories
Veritas preps secret weapon to ease licensing horror
AMD tells software companies to re-think dual core
Ingram Micro signs CA for software licensing gig

Sponsored: Minds Mastering Machines - Call for papers now open