IBM offers to settle hard drive action class action
Maintains innocence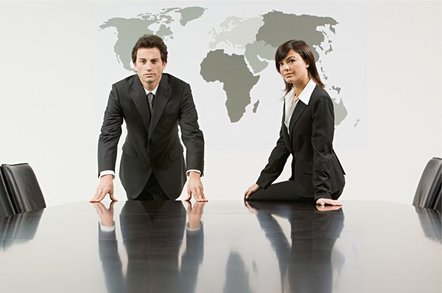 IBM has offered to settle a class action lawsuit brought against it by owners of Deskstar 75GXP hard drives. The suits against the company allege that Deskstar drive in question couldn't reliably store or retrieve data. They also accuse IBM of making "false and inaccurate statements and representations concerning the reliability of these hard disk drives".
In the settlement notice, IBM continues to deny all the allegations against it: "IBM has vigorously denied, and continues to deny, all liability with respect to any and all of the causes of action, facts and claims alleged in the Action and the other similar actions, and denies that it has engaged in any wrongdoing."
It is making the settlement offer, it says, after weighing the risks and potential costs of continuing to defend the suits.
The saga began back in 2001, when Michael T. Granito, Jr. filed a class action lawsuit against the company. He outlined the problems he encountered in his official complaint: "Contrary to IBM representations, the Deskstar 75GXP is defectively designed and/or manufactured such that it is not a reliable HDD and fails to function properly. When the defect manifests by the sudden occurrence of a loud clicking or scratching noise, the Deskstar 75GXP stops operating and 'crashes.' The result of the crash is the irreversible and permanent loss of data and software programs installed on the Deskstar".
Under the terms of the proffered deal, anyone who suffered a documented hard drive failure can put in a claim for $100 in compensation, slightly more than the $45 per drive offered to owners of misbehaving Fujitsu drives. Anyone who bought a qualifying drive that did not fail in the properly documented way can chose between 25 CD-ROMs or a 15 per cent discount certificate against a future IBM purchase. Generous souls.
You qualify for the settlement if you bought a faulty Deskstar 75GXP hard drive in the US, either on its own or as part of a system between 15 March and the date of the settlement. Resellers and distributors do not qualify.
The terms of the court order also require IBM to inform directly as many qualifying Deskstar 75GXP owners as possible, and to take out an advert in PC World, PC Magazine and USA Today that outlines the details of the settlement.
If the settlement is deemed fair and given court approval - any objections to it must be filed with the court by 17 June 2005 - then all the pending actions against IBM will be dismissed. Customers have until 29 August 2005 to fill in and return the necessary claim forms, which are on the web here (pdf). ®
Related stories
Fujitsu HDD fiasco to end in $42.5m pay-out
Deskstar 75GXP: the pain continues
How to sue IBM in three easy steps

Sponsored: Minds Mastering Machines - Call for papers now open