ASE factory blaze impact 'limited'
Vendors fiddle while chip test plant burns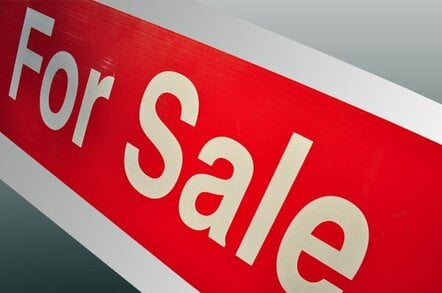 Advanced Semiconductor Engineering's Chungli chip packaging and testing plant caught fire on Sunday, but most of the company's customers, including Intel, ATI and Nvidia appear to suffered more inconvenience than harm.
The fire broke out at the plant at 2pm, following what the company believes was a boiler explosion, ASE said this week. The fire was contained within two hours. Five ASE employees, one firefighter and two employees of outside contractors suffered minor injuries and received medical attention.
The plant was not operational on the day of the fire. Fire and smoke damage extended beyond the second-floor start of the blaze, all of which will need clearing once the extent of the damage has been assessed and any investigation into the fire's cause has been completed.
ASE said the Chungli plant accounts for ten per cent of its output, and any production shortfall arising from the fire would be picked up by the company's other facilities in the region.
Among ASE's customers potentially affected by the incident are Intel, Nvidia, ATI and VIA. Sources from all four companies, cited by DigiTimes, claimed the impact would be "limited", largely because most of the work ASE does for them takes place in other plants.
However, Bluetooth chip maker CSR this week said the fire may have destroyed up to ten days' worth of work, but again, packaging and testing of CSR products was also underway at other ASE facilities, which, presumably being suitably validated, will make production transfer relatively straightforward. CSR is insured against such losses.
In ATI's case, Credit Suisse First Boston this week claimed the impact of the fire could be "material" as the blaze tightens an "already short" supply of flip-chip substrates.
"The combination of tight supply and a four- to six-week substrate cycle time could disrupt ATI's high-end shipments through at least June," CSFB said, Forbes.com reports. "Based on 1.5m units per month affected at a $30-35 average selling price, ATI's substrates would impact up to $50m revenue per month." That said, the relative sizes of ATI's inventory and product held by ASE could mitigate the impact, CSFB noted. ®
Related stories
AMD cheers govt calls to end 'single-vendor' IT tenders
AMD trims Sempron, Athlon 64 prices
Intel prunes 'Centrino 2' prices
World chip sales continue to rise
Intel's Eastern focus prompts concern in English channel
Intel snatches mobile graphics lead from ATI
World chip glut halved in Q1
Sponsored: Minds Mastering Machines - Call for papers now open