My 96-processor Linux cluster is smaller than yours
Plugs in the wall too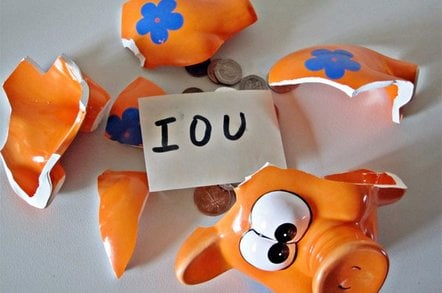 Personal computer. Personal cluster. Call it what you will. Orion Multisystems is pretty sure it has the fastest PC around no matter the moniker.
Last week, Orion started shipping its long awaited 96-processor (Transmeta Tinside) deskside cluster. This box is the follow-on to a 12-processor desktop system that has been on the market for several months. With the new, larger system, customers get pretty much the most powerful computer around that can plug into a standard electrical socket.
"I was very pleased to see this thing ship," said Orion's CEO, Colin Hunter.
The first two 96-processor boxes went to an unnamed US defense contractor. The computers were assembled by hand at Orion's Santa Clara, California HQ and sent on their way.
"About half the company came out and watched them leave the building on the FedEx truck," Hunter said. "It may sound silly, but from an internal morale perspective, it was a big moment."
The big daddy box starts at close to $100,000 and will likely make or break Orion. It's this system that will gauge how much designers, engineers, artists and scientists are willing to pay for their own, easy-to-use Linux cluster.
In one of computing's great traditions, Orion has wrestled a high-performance system - in this case a cluster - away from centralized technicians and put it in the hands of any employee with a desk and a power outlet. This is really the natural extension of a pattern that saw supercomputer-class machines travel down from national laboratories to large companies and then those same machines break up from single, hulking systems to clusters that even more customers could afford. Now, Orion has delivered a bite-sized cluster for personal use.
Orion has already moved to answer some questions about the noise of its boxes. New clusters ship with software that matches the speed of the fan with the amount of work the system is doing. Previous clusters ran the fans at full blast all the time.
Hunter downplays the importance of such aesthetic features, saying most engineers will run the Orion boxes in rooms already full of noisy computers. If, however, the company is going to claim to have true desktop and deskside computers, it should place a premium on making sure the boxes will eventually run quiet in the average office.
So far, the US and Canada have accounted for 50 per cent of Orion's orders. Another 35 per cent come from Europe with the UK, France, Germany and Switzerland leading the way. Asia then fills out the rest of the deals.
"We have a wide variety of accounts," Hunter said. "There are many millions of dollars worth of deals out there in various stages."
You can have a look at the old 96-noder here. ®
Related stories
Engineers welcome era of 96-chip PCs
RLX quits blade server biz, whacks most of staff
Grizzled blade server vet shows 64-bit kit
Sponsored: Minds Mastering Machines - Call for papers now open