HP inks Big Brother database contract
Support for Euro visa spooks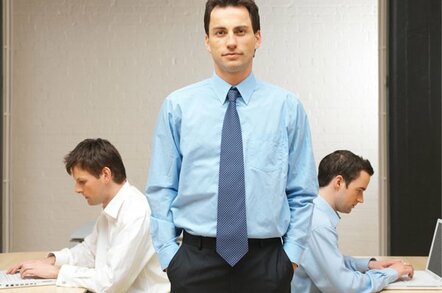 HP has won the £48.5m contract to provide technolgy for SIS II, the European-wide police system, and the Visa Information System. The company will work with Steria, Mummert in Germany and Primeshare in Luxembourg.
The Schengen Information System is the world's largest border and police information system. Upgrading is a precondition for lifting border controls between Schengen area countries and the accession countries which joined the community in May 2004. The Schengen area is made up of 15 members of the EC, which signed the agreements in 1985 and 1990, minus the UK and Ireland.
When up and running in 2007, the so-called "Visa Information System" will be accessed by police and intelligence and security services in all member countries. VIS will give all countries access to all visa requests for Schengen area countries. It will deal with an estimated 20 million visa requests and 45 million requests to check such visas.
SIS II will provide information on people and stolen vehicles, ID documents and banknotes. It will be able to store photos and fingerprints and possibly other identifying information. Lobbyists like Statewatch are concerned this may include biometric information.
Statewatch also fears that SIS II will also include a database of protestors who could be prevented from travelling to areas of potential protest. There will also be a database of all third country nationals within the EC.
HP will provide Integrity Superdome servers and HP OpenView software. The print giant is responsible for ongoing monitoring and maintenance of the project. ®
Related stories
HP hit with a Moody...
Never Hurd of the new HP boss?
'What does HP do?' asks Europe's biggest dealer

Sponsored: Minds Mastering Machines - Call for papers now open