World chip glut halved in Q1
Not out of the woods yet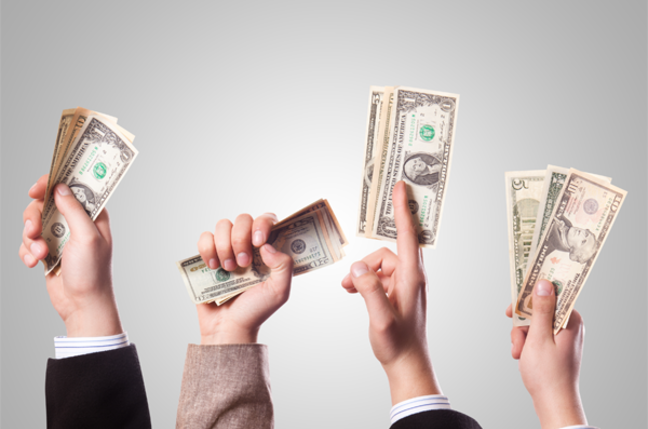 The world's chip makers and their customers ate into their combined stockpile of semiconductors rather more than had been forecast in the first quarter, market watcher iSuppli said yesterday. The research firm described the excess chip chow down as "undeniably a positive development for the global chip industry".
The researcher's preliminary figure for the value of unused chips in the electronics supply chain in Q1 2005 came to $500m, almost 36 per cent below its previous forecast of $780m.
It's also less than half the value of Q4 2004's inventory of unused product, $1.03bn.
Which is good news for the chip business, speeding the arrival of the point at which its customers begin boosting their orders again. Semiconductor inventory reduction is usually a slow process in the first three months of the year, as sales slow. Instead, sales have been above par, iSuppli said. Cutting back on chip output helped too.
Chip vendors hold the bulk of the surplus, which swelled rapidly during Q3 2004 to $1.62bn, 95.3 per cent up on the previous quarter's total, $829m, itself well up on Q1 2004's $12m stockpile.
Still, the outlook isn't certain, iSuppli admitted, citing reduced chip prices and "weak market conditions". The second quarter does not appear to be shaping up as a strong one for end-user demand, which will in turn limit product manufacturers' willingness to increase their spending on components, such as semiconductors.
That's one reason why iSuppli is sticking to its earlier forecast of 6.1 per cent chip industry revenue growth in 2005, despite the greater-than-expected reduction in Q1 inventory. And it cautioned chip makers not to make the same mistake they made last year: ramping up production rapidly in response to high levels of anticipated demand - demand which then never materialised. ®
Related stories
Elpida declares first annual profit
Freescale earnings grow post-restructure
Intel rides mobile express to strong Q1
Memory woes color AMD's Q1 red
TI meets lowered Q1 forecast
TSMC, UMC Q1 sales slide
Micron remakes a profit
World chip glut 'over early Q2'
Chip glut ebbs
Sponsored: RAID: End of an era?