Apple takes desktop G5 line to 2.7GHz
Amazon-leaked specs confirmed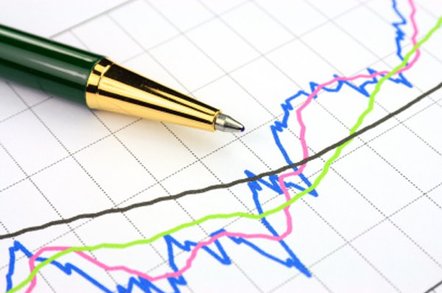 Apple updated its Power Mac G5 line-up today, though the four machines' new specs were made public a day ahead of time by Amazon.com. It also knocked up to 21 per cent off the prices of select Cinema Displays.
As expected the new line-up takes the dual-processor tower systems to 2.7GHz, with each chip running across a 1.35GHz frontside bus and sporting 512KB of L2 cache. Other two-way machines are clocked at 2.3GHz and 2GHz, with 1.15GHz and 1GHz FSBs, respectively.
All three dualies ship with a base 512MB of 400MHz DDR SDRAM, expandable to 8GB on the top two machines, and 4GB on the 2GHz model. The 2.7 and 2.3GHz Macs each ship with a 250GB Serial ATA hard drives and three PCI-X slots. The 2GHz machine has a 160GB unit and three vanilla PCI slots. The lower specced machines ship with a 128MB ATI Radeon 9600 graphics card; the 2.7GHz version with a 256MB ATI Radeon 9650. All three ship with a dual-layer DVD-R/CD-RW 'SuperDrive', with a DVD-R speed of 16x.
Apple is also offering a 1.8GHz single-CPU system, with 256MB of DDR 400, an 80GB Serial ATA drive, three PCI slots, an 8x single-layer DVD-R drive and with a 64MB Nvidia GeForce FX 5200 Ultra graphics card.
The low-end G5 ships for £999/$1499. The 2GHz, 2.3GHz and 2.7GHz dual-processor boxes cost £1349/$1999, £1699/$2499 and £1999/$2999, respectively. UK prices include VAT. Apple said they will all ship this week, with Mac OS X 10.4 'Tiger' pre-installed.
The 2.7GHz G5 is capable of driving Apple's 2560 x 1600 30in Cinema HD display, priced at £2099/$2999. Apple today cut the prices of the 1680 x 1050 20in and 1920 x 1200 23in models to £549/$749 and £1049/$1499, respectively, savings of 21.5 per cent and 16 per cent. ®
Related stories
Newspaper shows Mac OS X running on Intel box
Apple's Big Virus
Apple posts Mac OS X 10.3.9
Apple financials rude with health
Apple: Mac OS X 10.4 to ship 29 April
Apple signs 'widescreen iBook' contract
Sponsored: Minds Mastering Machines - Call for papers now open