UK's tax computers go back to the future
Inland Revenue demands tax returns for 2019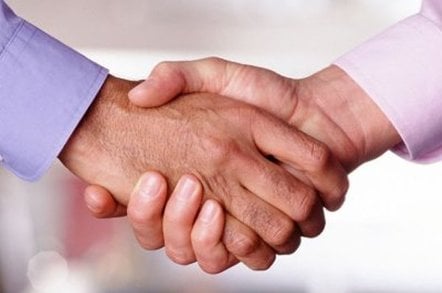 Britain's Inland Revenue has a remarkable number of powers but until this week no-one suspected they included time-travel.
The organisation's struggling computer system, this time failing to deal with the sudden rush of end-of-year employee pay and tax details, has started sending out automated reminders asking for employers' annual returns for the year 2019/2020 by 19 May or risk facing a £3,000 fine.
We know that the Revenue is keen to get as much money out of business as quickly as possible but asking for the tax on your business 15 years in advance is pushing things a little.
This latest computer cock-up comes soon after the collapse of its PAYE site earlier this month. Larger companies have to file employee details online by 19 May and smaller companies are given a £250 tax rebate as an incentive to do so. But from the start of April, companies attempting to file online were asked to try again later.
Other companies appeared to have successfully filed their returns but received no notification, causing many to worry that it didn't go through, putting them in line for hefty fines. Many therefore re-filed and many more tried to access the Revenue's secure mailbox to find if their return had been accepted.
The increased demand knocked the service over, and the secure mailbox has been down for two weeks. This week it will open only between 2pm and midnight on Wednesday, Thursday and Friday because "demand... is very high".
The system meltdown also appears to have affected the Revenue's previous computer headache with self-assessment return filing. We have had several reports of people receiving a number of unprompted letters from the Inland Revenue, each time with a widely different account balance.
To make matters worse, the Revenue was warned about its system's weaknesses before problems started appearing. The Business Application Software Developers Association (Basda) warned the Revenue over a month ago that PAYE online filing was going to hit it even worse than self-assessment thanks to sheer volume.
Test transactions sent by accounting software manufacturers through a Revenue testing system worked but when it came to sending dummy returns to the real system through the Government Gateway, problems started appearing. The link between the gateway and the Revenue's own computers is believed to be fragile and behind the frequent losses of service.
Nonetheless, the Inland Revenue assured us that there were "no immediate problems". A series of real-world examples we gave were most likely "blips" and "nothing widespread" we were told.
The Inland Revenue does rigorous testing on its systems. And it is "not aware of any major problem across the board". It soon will be if companies are asked to pay fines for filings that the Revenue's own computer system rejected. ®
Related stories
Government IT contracts can make you cry: official
MI5's computers will be over budget and under-powered
Computacenter wins £8m Highways Agency deal
Sponsored: Minds Mastering Machines - Call for papers now open