Reader survey - spare us five minutes
'Operational impacts for mobile technology'. Crikey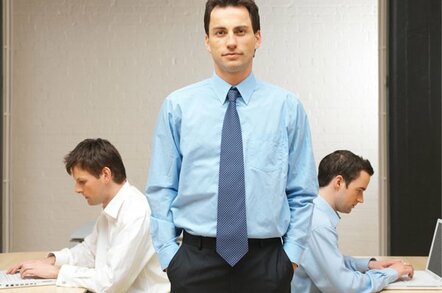 Reg Reader Studies This month's quick tap on the IT barometer addresses a few mobile issues, hence the snappy title: "Operational impacts for mobile technology".
However, despite the unmouthwatering come-on, we need you, our beloved and tech-savvy readership to answer a few questions of import, including: "What best describes your current experiences of using laptops with wireless or cellular connections?" and "What are the most important mobile security issues?" Simple as that.
Regular contributors to our testing of the IT barometric pressure know the score - just click here to get straight down to business.
Tyro surveyees should note that the whole process is anonymous, and should take about five minutes or so. As ever, we thank you in anticipation for your participation. ®
Your industry needs you
Sign up here to become a permanent member of our Reg Reader Studies Survey Panel. You'll get the occasional email alerting you to a new survey and may even get the chance to win Reg goodies. Lovely.
Sponsored: Minds Mastering Machines - Call for papers now open