Sony adds hard drive 'airbag' to MP3 player
Drop it and your music's safe, apparently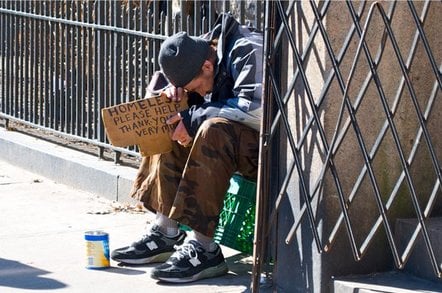 Sony will this month ship its latest hard drive-based personal digital music player, this time adding a removable battery to the feature set and an anti-impact system to the unit's hard disk.
The NW-HD5 is equipped with a 20GB drive, which sports a "G Sensor" to detect sudden drops and cushion the storage medium to prevent damage and data loss. IBM recently added such a mechanism to its ThinkPad hard drives, as did Apple with it laptops, but this is the first time we've seen the technique applied to portable music players.
The unit uses a monochrome 128 x 128 seven-line display that can be set to black text on a white background or white text on a black background. The display can also flip between portrait and landscape mode, depending on whether you want to hold the unit upright like an iPod or sideways as you would with the NW-HD3 and previous Sony hard drive-based players.
The player itself measures 8.9 x 6.0 x 1.4cm - shorter than Apple's monochrome iPod, but otherwise the same size. The iPod is heavier: 158g to the Sony's 135g.
The NW-HD5 plays Sony's own ATRAC 3 and ATRAC 3 Plus audio formats, but also boasts native MP3 support. You still need Sony's own SonicStage jukebox software to transfer files to the player. The bundled 880mAh battery provides between 30 and 40 hours' continuous playback, Sony claimed, depending on whether you're using MP3 or ATRAC 3 Plus formats, respectively. The battery can be charged via the player's USB 2.0 connector.
The player goes on sale in Japan on 21 April for around ¥35,000 (£172/$324). There's no word yet on European or US availability, but we note the Japanese unit incorporates English, French, German, Spanish and Italian language support, so a broader roll-out has to be on the cards. ®
Related stories
Griffin launches iVault to encase iPod Shuffle
Matsushita readies iTunes-friendly music player
Apple's iPod stokes MP3 player market 'boom'
Sony preps iPod Shuffle 'killer'
Apple faces iPod, iTunes patent violation claims
Sony Ericsson launches 'Walkman'
Sony preps 'iPod killer' - again
Sponsored: Minds Mastering Machines - Call for papers now open