Next Stop: Gizmoville
The week's other coolest gadgets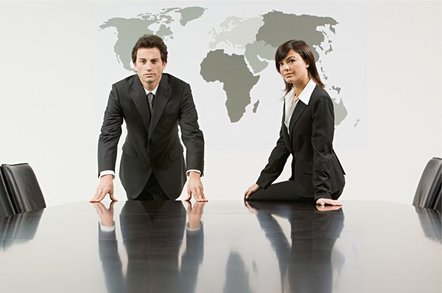 Coolest Mobile Accessory of the Week
Orange's Star Wars boxed set
Uh-oh, the marketing behemoth that is Lucasfilm is really getting into full lightsabre-like swing with the release of Orange's Star Wars Episode 3 box set. Apparently if Luke had decided to make a phone call during the trilogy, he would have chosen the Orange network, because inside the box set you not only get a Nokia 3320, you also get a Darth Vader phone holder and Wookiee phone pouch, a Star Wars Lenticular featuring Yoda, Darth or new baddie General Grevious, free Yoda wallpaper and limited edition Yoda top-up card for pay-as-you-go boxsets. The set is expected to retail for £89.99. For those already on the Orange network, Orangeworld has also put up some brand new Star Wars related content.
Green Gadget of the Week
Moto's Biodegradable Mobile phone
Meet the biodegradable phone that grows into a dwarf sunflower after you chuck it in the compost. Crazy, yes, but reality over at the University of Warwick, where some very clever people have joined forces with Motorola and materials' firm PVAXX to come up with a biodegradable phone case that hides a seed ready for the day the phone gets binned. Obviously, you can only compost the case - the battery and electronic innards have to be disposed of elsewhere. It's at concept stage right now. Until a real world version materialises, try recycling old phones when you upgrade. More from Shiny Media's new ethical shopping site HippyShopper
Anorexic Gadget of the week
Pilot Electronics MP08 MP3 player
Until I read about Pilot Electronics MP08 MP3 player, it never occurred to me worry about the weight of my gadgets. At 12g (0.4oz), the MP08 makes the iPod Shuffle's 0.78oz seem bloated in comparison; and it makes my old-school 9.4oz Neuros morbidly obese. As the "smallest and lightest MP3 player in 2005", it's likely to give the other MP3 players a complex. However, I don't think the other MP3 players need to worry too much. Sure - its petite footprint and funky, stopwatch-like design might turn heads initially, but with a scant eight hours of playtime and internal storage limited to 128MB, 256MB or 512MB, the MP08 doesn't seem to have any features to recommend it over more hearty competitors. After all, what our mother told us about people holds true for gadgets as well: It's What's On the Inside That Counts.
Useful Bluetooth Gadget of the Week
Intelliscanner
Ever felt you've just got so much wine you can't keep track of it all? If you do feel intimidated by the sheer volume of high-priced booze in your cellar, then the Intelliscanner Wine Collector provides a wireless solution via Bluetooth. By connecting to an Internet database of barcodes, the Intelliscanner will provide all the important information a wine buff might need, such as the name, region, winery, variety, type, age, and colour (although if you didn't already know that...) Perhaps the $279 it costs for the Bluetooth version would be better spent buying even more wine and all other information could be garnered by, oh say, drinking the stuff; although there is a wired compromise which costs a lot less at $179.
Geeky Rock Fan's Gadget of the Week
The Fretlight Guitar
Learning to emulate your guitar heroes is a long and arduous process requiring you to forgo many Youth Club Discos and five-a-side kick-a-rounds as you perfect your fret-meisting skills in the solitude of your room. Well it used to be before digital technology intervened. Luckily for wannabe rock-gods, Optek has a way to fast track through the novice stage and power straight on to the dizzying heights of axe hero. The Fretlight Guitar has a simple innovation that amounts to 132 LEDs mounted in the fingerboard and a connection to a PC via USB. The included M-player Midi software conquers the most difficult aspect of guitar playing by lighting up where to your fingers should be. The program is designed to be easy to use and includes a large number of tracks so you can learn a wide range of cords and styles. Certainly this could make learning a lot easier and the Fretlight Guitar doesn't seem to have suffered sonically from its extra features, but perhaps the £499 price tag (although you won't need an amp) is a bit steep. Optek's Fretlight Guitar is now available in the UK through Emittor.
Quick Picks
Luxpro Super Tangent An MP3 player not unlike the iPod Shuffle, but with an FM tuner and voice recording facilities.
Solar Style Solar Bag More green gadget goodies, this laptop style case includes a solar panel that has power to recharge your MP3 players and mobiles.
VoIP MP3 player The EZMP-4200P is a bog-standard Flash MP3 player with one ludicrous feature: it can add VoIP to microphoneless laptops.
DVD player for £25 Amazon UK has the Starlogic 2.1 for the price of a couple of discs.
Loads more of this stuff at Tech Digest and Shiny Shiny and our new Green consumer blog, HippyShopper.
Sponsored: Minds Mastering Machines - Call for papers now open