Apple Japan opens buy-by-phone iPod shop
Still no Music Store, though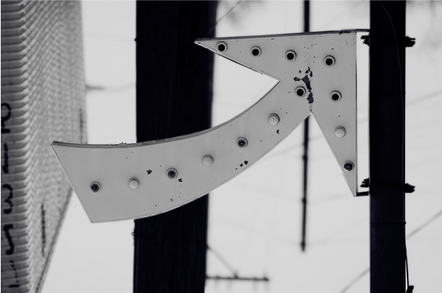 Apple's Japanese operation may be taking its time launching a local version of the Mac maker's iTunes Music Store, but eager iPod buyers can at least now order one of the company's music players using only their mobile phones.
The Apple Store Mobile is accessible through a dozen AU and NTT handsets - actually, it's on the web, but the server won't let you through unless you're running the right kind of browser. Clicking the above link from the right kind of hardware takes you to a pared down version of the Apple Store, laid out for mobile phone display sizes.
On sale on the small-screen site are the regular iPod, and the Shuffle, Mini and Photo versions of the player, along with a range of accessories to go with them all. The mobile store also offers the Mac Mini, Japanese-language website IT Media reports.
Last Autumn, it emerged that local label resistance to Apple Japan's "inadequate" DRM technology was hampering the company's plan to roll out a version of ITMS for the country. ®
Related stories
Sony adds hard drive 'airbag' to MP3 player
Phone DRM too expensive, say carriers
Griffin launches iVault to encase iPod Shuffle
Matsushita readies iTunes-friendly music player
An MP3 player you can talk to...
Sony Japan dumps lock-down CDs
iTunes Japan hits 'inadequate DRM' hurdle