MS takes rod to phishers
117 John Doe lawsuits against scammers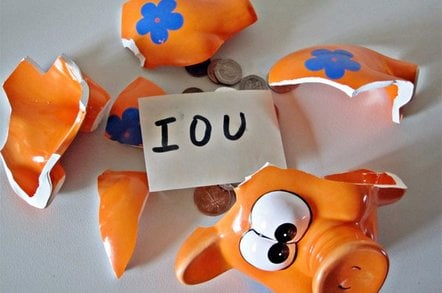 Microsoft has upped the ante in its campaign against phishers by filing 117 so-called "John Doe" lawsuits.
Microsoft attorney Aaron Kornblum issued a statement saying: "We must work together to stop these con artists from misusing the Internet as a tool for fraud," Reuters reports. The software giant said it was filing the suits in a bid to dig up more information on the people running the scams, and to discover the connections between different phishing operations.
Phishing is the distinctly unsavoury practice whereby scammers try to trick users into handing over account details and passwords so that they can gain illegal access to their bank or eBay accounts, for instance. The cons are increasing in sophistication all the time, with the phishers directing their prey to bogus sites designed to look and feel like the real thing.
Once they have stolen the online identity, the scammers are free to raid the victim's bank account. In the UK, banks lost £12m to online fraudsters during 2004, according to figures from banking industry association APACS.
The fight against phishing is certainly gaining momentum: in February this year, Microsoft joined forces with eBay and Visa to form the Phish Report Network, a place where registered companies and individuals could report phishy activity. Today, US banking regulators instructed banks to work out new procedures for reporting this kind of identity theft. ®
Related stories
US regulators take action over ID theft
Brits voice fraud fears over high-tech voting
Cops warn of internet fraud
Brazilian cops net 'phishing kingpin'
Sponsored: Minds Mastering Machines - Call for papers now open