Toshiba hit for $465m in a Flash
Range war brews after Lexar award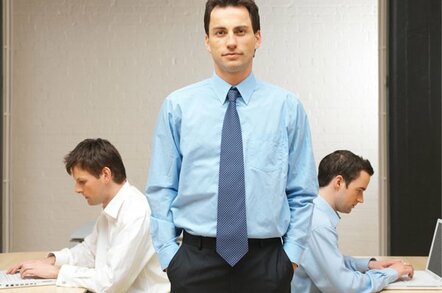 A jury trial which has found on the side of a small US semiconductor house over Toshiba, is set to start a range war in Flash memory intellectual property. The result of the trial set huge royalty payments and damages against Toshiba.
It is hard to judge whether this is just the worst kind of "home court" decision, promulgated by a jury with anti-Japanese and pro-silicon valley sentiment, or if a number of Toshiba executives really are fraudulent and abusive, and that's not really the point, only the judge and jury could be sure.
But now a total of $465.4m must now be paid out to US flash intellectual property house Lexar, unless the court decision made this week is successfully appealed. An appeal action is certain to follow, and it is likely that many more actions will be filed against Lexar Media as a result of the court victory.
The court was the Californian Superior Court in San Jose, and it found that Toshiba and its US subsidiary, Toshiba America Electronic Components have misappropriated NAND flash-related trade secrets from Lexar.
From an independent points of view, and from someone that was not in the courtroom, it seems highly unlikely that Toshiba would need to take anything from Lexar, but that doesn't mean it didn't happen. Toshiba is widely acknowledged as inventing NAND Flash and partners with US market leader SanDisk. Toshiba has revenues of over $52bn and R&D expenditure of $2.4bn, which is four times the revenues of Lexar, at $681m.
The award will add some 68 per cent of one year's revenues to Lexar at a stroke, and all in profit, but, if it ends up being paid, it will hardly dent the $3bn plus that Toshiba holds in liquid assets to runs the business.
Interestingly Toshiba holds some 50,000 patents, home and abroad, with something like 5,750 of them relating to flash memory and other semiconductor technologies, while Lexar holds just 72.
The thrust of this case is that Toshiba sat on the company's board and then subsequently incorporated its techniques into its product line. And this is just the first step in a series of cases against Toshiba, that were triggered when the Toshiba Board member pointed out that Lexar was in fact in breach of some of the numerous Toshiba patents. The reaction was to counter sue and claim that Toshiba had a secret agenda, a claim that a US court has now decided was the only possible explanation.
But just what was this "dangerous" competitor was doing on the board of Lexar in the first place, and what Lexar had hoped to get out of the arrangement. The Japanese electronics conglomerate made an investment in Lexar in 1997 which made it the company's largest shareholder at the time, effectively funding its business.
Now the rest of the Flash memory market will have to consider its position vis-à-vis Lexar. Samsung has long been a licensee of the Lexar technology, but SanDisk, another US flash controller specialist, which has 300 patents of its own, and which enjoys a manufacturing partnership with Toshiba, through the joint venture Flash Partners, must surely use the same patents in its controller technology as Toshiba, since they are the same devices.
There is no love lost between SanDisk and Lexar, and a recent filing which had SanDisk's name on it along with a number of other companies, including Fuji Photo Film, Eastman Kodak, Memorex Products, PNY Technologies and Verbatim accused the company of false and misleading claims for its controller technology. This case has yet to come to court.
Fuji and PNY are just two of a number of other flash memory specialists that include Memtek Products, C-One and SimpleTech, and again Toshiba, who have legal actions against them from Lexar which in most cases began with Lexar being accused of patent infringement, which attracted counter suits.
In SimpleTech's case Lexar began telling customers they could not buy from SimpleTech because of patent infringements. That suit has since been settled.
Initially Toshiba filed a claim that the Lexar patents were unenforceable, but this claim didn't make it through the discovery process and early rounds of hearings.
All of the Lexar patents relate to programmable controllers that increase write speeds and reduce overhead, using what it describes as a proprietary indirect mapping methodology, a technique for storing, accessing and erasing information within a flash device. The amount of the award is almost certain to be reduced on appeal. Samsung and Sony (which also has a license to the full use of the patents) have never paid more than $17.7m in any one year to use them.
Given that Samsung is the world's leader in NAND flash, that makes the $465.4m (which included only $84m in punitive damages, the rest in license fees) something of a joke, and we would expect the two companies to settle for considerably less during the appeals process.
So far Lexar has not gone after SanDisk which sells the same Memory Stick controllers as those that got SimpleTech into trouble with Lexar, and it also sells products in partnership with Toshiba. But by asking the court to place an injunction on Toshiba, it hopes to indirectly attack SanDisk, something that is sure to lead to further legal actions from the US market leader.
In a filing at the SEC Lexar said "Currently we are engaged in licensing discussions and/or litigation with several of our competitors." Toshiba has openly said that it believes that the verdict rendered by the jury was in error, and it plans to pursue all available legal avenues to correct it. But evidence that was drawn from Toshiba's internal communications is what swung the jury.
The fact remains that if Toshiba has all those patents, then how is it that Lexar is not using any of them, and if it is, why are the Lexar patents worth so much more.
The value of Lexar doubled on the news of the jury verdict to $450m, which values the company at less than the payments due to it by Toshiba, which tells you that the market thinks it is good news, but not for a highly valued company.
Lexar is already due to be back in court with Toshiba under the claim of unfair competition later this Spring, where Lexar will call for the blocking of it all Toshiba products in the United States. Currently Lexar is lossmaking.
Copyright © 2004, Faultline
Faultline is published by Rethink Research, a London-based publishing and consulting firm. This weekly newsletter is an assessment of the impact of the week's events in the world of digital media. Faultline is where media meets technology. Subscription details here.
Related stories
Toshiba turns up heat at flash chip plant
Philips claims 'super Flash' memory breakthrough
It's official: storage is the new chips
Sponsored: Minds Mastering Machines - Call for papers now open