Dell gives Xeon servers a 64-bit injection
Opteron? We've heard of it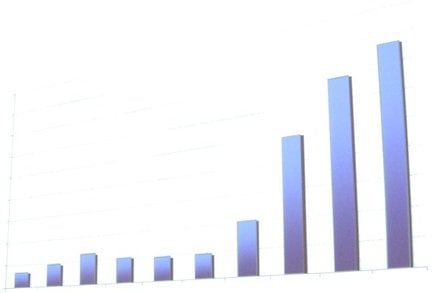 Dell last week juiced up the high-end of its server line with a pair of new 64-bit systems.
To be accurate, Dell has done more announcing than juicing so far. It revealed plans to ship the PowerEdge 6800 and 6850 servers. Both boxes will hold four of Intel's x86-64-bit Xeon processors and sit atop Dell's server line, unless you count high-end but slow selling Itanium boxes. The new servers, however, are not available immediately. Dell said the kit will start shipping "in the coming weeks." Happy waiting.
By talking up the hardware now, Dell managed to beat out rivals HP and IBM, which have yet to release four-way servers with Intel's 64-bit Xeon chips. HP does currently have a four-way Opteron box for sale, and IBM plans to have a comparable Xeon server by mid-May. Sun Microsystems also sells a four-way Opteron server today but is a much smaller player in the x86 market.
Dell has said it will not go the Opteron route even though AMD looks to have dual-core server chips ready well ahead of Intel. This means HP and Sun should have some very attractive two-processor boxes by mid-year.
"Like other Dell 8th-generation servers, the PowerEdge 6800 and PowerEdge 6850 offer the latest core technologies, including DDR2-400 ECC memory and PCI Express I/O, delivering performance that is up to 32 percent higher than previous Dell four-processor offerings," Dell said.
The PowerEdge 6850 is the beefier of the two boxes and will start at $4,899. The less fancy 6800 will start at $3,999. Both of those prices are for very base configurations.
Always desperate to placate software pal Oracle, Dell emphasized how well databases will run on the new servers.
"Utilizing the 64-bit capability of the PowerEdge 6800 and 6850 servers, customers can be ensured of hardware investment protection as they migrate to 64-bit offerings of Oracle Database 10g and 10g, Real Application Clusters, and Microsoft SQL Server 2005 using Microsoft Windows Server 2003 64-bit Edition and Red Hat Enterprise Linux," Dell said. "Dell will offer these 64-bit operating systems and database applications on the PowerEdge 6800 and PowerEdge 6850 later this year." ®
Related stories
Novell gets suite on SMEs
Reg 'invests' Dell stories - reader
Microsoft's Sun server fetish revealed
Intel's 100-core chip could power intelligent toilet
IBM's Opteron ruse falls to long-term Intel love
Sponsored: Minds Mastering Machines - Call for papers now open