Engineers welcome era of 96-chip PCs
It's personal cluster to you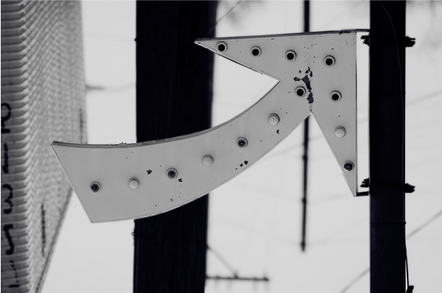 Orion Multisystems isn't on schedule, but it does seem to be on target.
The company which garnered much attention last year for shipping a 12-processor "desktop" cluster will deliver a 96-processor version of this system in the next couple of weeks. Orion had once hoped to get the big box out at the end of last year and then looked to release it by the end of February. But start-ups will have their problems, and Orion is no exception. That said, it has promised to start shipping the engineer's dream "at the end of March with ramp to volume beginning in April," according to CEO Colin Hunter.
"So far, we are really happy," Hunter said. "We hit our shipment targets for the fourth quarter and the first month of this year. The revenue is exceeding expectations, and the feedback from customers is extremely good."
Sounds like perfection.
The customers Orion expected to attract have come knocking. We're talking about guys in the aerospace, financial analysis, media, and scientific fields. All of the types who need as much horsepower as possible and can appreciate having a personal cluster sitting under their desks.
One of the more impressed customers is Antony Jameson, the Thomas V. Jones Professor of Engineering at Stanford, who was one of the first people to touch a 12-processor box. Jameson is a living legend in the aerospace field and uses the machine to test out his code.
"As far as I am concerned, it did what I expected it to do," he told The Register. "We turned the machine on, and it ran. Our code ran straight away."
A number of Orion customers and partners commented on how easy the DT-12 is to use. This isn't cobbling together your own cluster or finding a special way to cool a large number of servers. It's putting a pre-packaged box on the floor, plugging it in to a standard outlet and hitting the "on" switch.
Customers, however, have complained that the box still runs a bit loud - something that could be exacerbated when the DS-96 arrives.
"I feel it's a little too noisy for someone to work comfortably in their office, and Orion needs to work on that," Jameson said. "But I think that's something that can be solved."
The noise coupled with a still slightly high price seem to be the two main factors stopping Orion from putting a box under every engineer's desk. It's not hard to imagine a company such as Boeing or Ford shelling out $7,000 per engineer for a personal cluster. But with the average 12-processor box selling at close to $15,000, many customers are still in the test drive phase, seeing how many people in their companies really need such a powerful system.
Some customers would also like to see a bit more choice. Maybe Orion could eventually ship a system with 8 of the Transmeta chips and then one, more powerful head processor. Such a design allow an engineer to send a job to the cluster and still crank away on some serious tasks. "That would let me use the machine for editing and debugging, while running jobs," Jameson said.
What Orion customers don't complain about is the power the cluster puts at their finger tips. Take Rob Edwards, for example, who is a researcher at San Diego State University and at the Fellowship for Interpretation of Genomes.
"I might have above average computer experience, but I'm not an IT guy," Edwards said. "The strongest selling point of the Orion system is that I get a cluster and don't need to hire an administrator to keep it running."
Many scientists find it's tough to get their jobs tossed on to the local cluster without serious effort. But with a system like the DT-12, they can slide a cluster right into their lab, chuck it in a closet and start cranking away on genomes.
"There are clusters around, but we couldn't use them," Edwards said. "The people managing them always want to run their own jobs. Now, we have a web front-end that allows other people in our lab, who have no computer experience at all, to submit their sequences."
Orion has a couple of challenges ahead - namely getting the 96-processor box out the door. Longer term, it also has to pick what processor to move forward with, since Transmeta has decided to pull back on its chip making. "Through 2005, everything looks fine (with regard to Transmeta)," Hunter said. "Our strategy over the long-term is to have a product mix, and we have great relationships with Intel and AMD. So, I don't see any problems."
The release of the 96-processor box should give a solid indication about the company's near-term future. Should that system run as well as its smaller predecessor and see as strong demand, then Orion could easily be called a start-up success. ®
Related stories
RLX quits blade server biz, whacks most of staff
Orion delivers first 'personal cluster' workstation
Once fabless, almost chipless - is Transmeta's future hopeless?
Sponsored: Minds Mastering Machines - Call for papers now open