Quantum previews SuperDLT
But looks to LTO for growth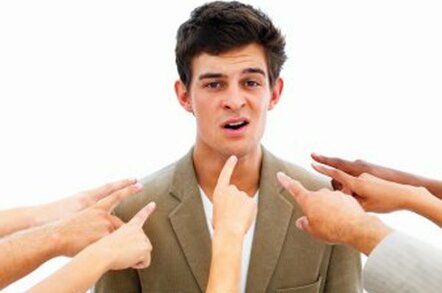 CeBIT 2005 As Quantum previews its next generation SuperDLT tape technology, called DLT-S4, at CeBIT, it has also acknowledged that LTO has won the battle for hearts and minds. Alongside the prototype drive, which will store 800GB of uncompressed data per cartridge, is something else new - a whole range of LTO, DDS-DAT and Travan tape drives and media, all bearing the Quantum logo.
They are of course the fruit of Quantum's recent purchase of Certance, the number three LTO vendor. Quantum CEO Rick Belluzzo says that the DLT technology roadmap will not change, but adds: "Frankly, for DLT it's the installed base. We expect growth in both areas but in the short term it's mostly in LTO, where Certance didn't have a big share."
He puts a positive spin on having two superdrive formats, arguing that since the decision to accelerate DLT capacity growth at the expense of transfer speed, they target different markets - DLT for those who want a tape archive behind a disk-to-disk backup box, and LTO for those who go direct to tape.
"The rationale for the Certance deal was two things: one was more volume and a focus on operational efficiency, and number two was a broader portfolio of products," he says. "Beyond that, we need to see what we can get out of consolidation."
Consolidation is also still on the menu for the tape industry as a whole, he suggests, especially as disk-to-disk cuts in and as tape libraries reduce the number of tape drives needed. His aim is to consolidate rather than be consolidated, though.
"In tape, of the people left we are the only real independent," he argues. "Then you have HP, IBM, Sony - large companies who're continuing to invest, but I can't imagine that'll go on for ever. If you think about it, just about every system component has been outsourced, except tape drives.
"We want to be the consolidator of tape - the last man standing. We will make the most out of tape - make it the best it can be, and over time invest in other things."
Those other things of course include tape libraries and the DX series of disk-to-disk backup devices. Quantum has just added hardware data compression to the DX, in effect doubling its capacity, and Belluzzo says it is adding partitioning software too, so a single DX will be able to backup several different hosts. ®
Related stories
Quantum opens web quotation tool to EMEA resellers
Quantum inserts the Certance
Tape drives are fast enough, says Quantum
Sponsored: Minds Mastering Machines - Call for papers now open