DVD+RW 8x drives to ship in 'coming months'
16x in the Autumn?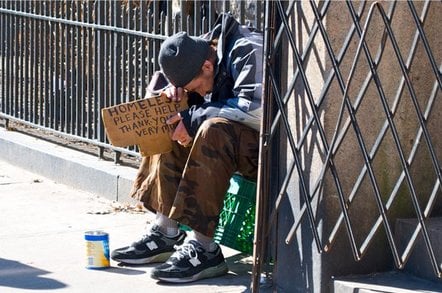 CeBIT 2005 The DVD+RW Alliance yesterday forecast the widespread introduction of 8x DVD+RW hardware and media in Q2 and held out the prospect of 16x speeds in the Autumn.
The same timeframe could see the arrival of 16x DVD+R dual-layer (DL) drives and media, the organisation announced this week at CeBIT in an update of its roadmap.
Well, it's certainly possible given the progress made in Alliance members' R&D labs, the organisation's chief, Philips Optical Storage Strategic Marketing Manager Frank Simonis, said, though he would not be drawn on a precise timetable for the roll-out of the two speed bumps.
In fact, 16x DL is probably further away. The 8x DL spec. has only recently reached version 0.9, sufficient to allow hardware and media companies to begin developing commercial products. Simonis forecast the arrival of recorders around the middle of the year.
All PC DVD recorder and rewriter drives now support DVD+R/RW, but pretty much all of them support DVD-R/RW too. Some 58 per cent of consumer DVD recorders support DVD+RW, the Alliance claimed, citing a variety of third-party market watchers, compared to around 33 per cent for -RW, though of course many cater for both.
Interestingly, researcher Understanding and Solutions separately noted that DVD-R/RW is supported by 65 per cent of the consumer DVD recorders that shipped in 2004, with DVD+R/RW supported by 51 per cent.
And it's worth noting that DVD+R media account for 41 per cent of the market to DVD-R's 42 per cent, suggesting that usage is balanced between the two formats, even though +RW offers some benefits over -RW, such as playback without finalising the disc's data structure, as does DVD-RAM.
Of the remaining 17 per cent of the media market, +RW accounts for nine per cent of sales, -RW for five per cent and DVD-RAM three per cent. ®
Related stories
China sends DVD royalties South
Alliance touts holographic disc 'revolution'
Lite-on ships 'fastest' DVD rewriter
Toshiba touts DVD/HD DVD hybrid
Sony ships 'world first' PC/PC-less DVD burner
Sponsored: Minds Mastering Machines - Call for papers now open