Wizards at Cisco find brain for storage switches
Fibre Channel dynamo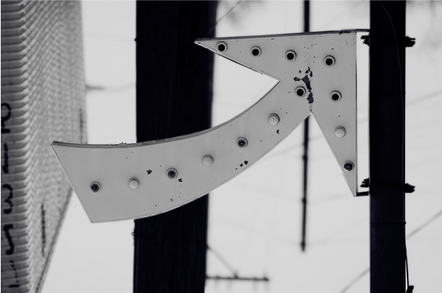 Come June, Cisco will release a new piece of storage networking hardware that will let it and others build sophisticated switch software for managing data.
The MDS 9000 Storage Services Module (SSM) will be Cisco's next attempt at putting pressure on networking rivals Brocade and McData and on hardware makers such as EMC and IBM. The product - a 32-port Fibre Channel line card - should make it possible for switches to handle many of the tasks typically done on servers or storage boxes. The first tools customers will see are data acceleration and replication packages from Cisco, but ISVs will create their own new applications this year.
The new module will plug into the same chassis as Cisco's MDS 9500 Series directors and MDS 9200 Series switches, said Paul Dul, a senior manager in Cisco's storage group. It will cost about 25 to 30 per cent more than current 32-port gear and will be sold by Cisco's partners.
A relatively new player in the Fibre Channel switch market, Cisco is doing its best to create more interest in its gear. Last month, for example, it kicked off a program to reward smaller resellers with cold, hard cash if they can move a certain amount of MDS 9000 switches. Now, Cisco expects ISVs to design code for the MDS 9000 SSM.
Dutiful partners that they are, EMC and Veritas have already pledged to roll out software for the SSM. EMC will sell some storage virtualization software code-named called Storage Router for Cisco's product. Veritas will eventually follow with similar code.
Alacritus Software, Cloverleaf Communications, FalconStor Software, Kashya, Topio, and XIOTech will also create software that works with the SSM and Cisco's MDS 9000 SANTap-equipped appliances.
Cisco also has its own class of software ready for SMS.
It has designed products described as Network-Accelerated Storage Applications. The first such application is aimed at the backup market. Customers can use Cisco's SSM and software to offload much of the traffic usually handled by a media server in storage area networks (SANs).
"We found that we can reduce a four-and-half hour backup to about three hours," Dul said.
CA, CommVault and Veritas should be able to make their own software tap into this backup code from Cisco.
Cisco has also prepped a Fibre Channel Write Acceleration application, which should help customers who have sophisticated disaster recovery systems. By using the SSM, customers can boost synchronous data replication between Fibre Channel SANs. The Cisco software and module basically step in to speed up the time it takes to issue and confirm "write" commands.
All in all, Cisco has laid out an ambitious new course for its switch gear. It's trying to add a lot of intelligence to the switch layer of storage networks, but it's not clear that customers are ready to pick up the smart hardware. Cisco's product requires a lot of partner help, and many of these partners are focused on their own virtualization strategies. Let's see who lines up behind the SSM when it arrives in June. ®
Related stories
HP whacks own storage software in favor of AppIQ
EMC puts a super-Google in Centera boxes
McData seesaws through Q4
Disk drive shortage cramps EMC style
Cisco switch partners see Fibre Channel green
EMC admits to iSCSI fleet
Sponsored: Minds Mastering Machines - Call for papers now open