Portable player drive interconnect spec completed
CE-ATA finished after just six months' work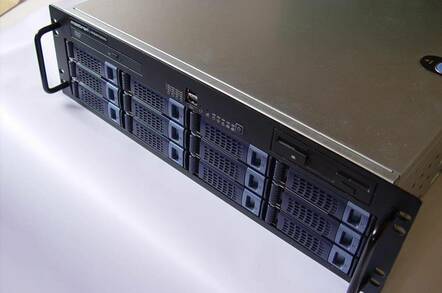 IDF Spring 05 The minds behind the portable consumer electronics-specifc version of the ATA storage interconnection system have completed the final 1.0 specification, they announced today.
The publication of the CE-ATA spec, just six months after the project was launched - progress categorised as "remarkable" by CE-ATA working group chairman Knut Grimsrud - paves the way for the arrival of compliant devices by the end of the year.
CE-ATA is intended to offer a more suitable way of hooking up a hard drive to battery powered cameras, media players, PDAs and the like than standard ATA or CompactFlash, the interconnects usually used in such applications today.
The spec mandates a low pin count, low voltage bus that's power efficient, cheap and small enough to fit inside compact portable devices.
CE-ATA is backed through the technology's Promoter Group by key storage vendors Seagate, Hitachi and Toshiba, all of whom are aggressively pitching compact hard drive products at CE manufacturers. Intel and Marvell are interested in the chips needed to control the new bus, and Nokia is in the PG as a potential device maker. Some 45 other companies, together with the PG members, make up the format's Working Group, incorporated last September. ®
Related stories
Hitachi hikes consumer disk production
Seagate, Hitachi launch 1in 6GB HDDs
Hitachi brings IDE to 1.8in HDD line
Western Digital hops on 1in HDD bandwagon
Seagate hints at job cuts despite 'strong' quarter
It's official: storage is the new chips
Sponsored: Learn how to transform your data into a strategic asset for your business by using the cloud to accelerate innovation with NetApp